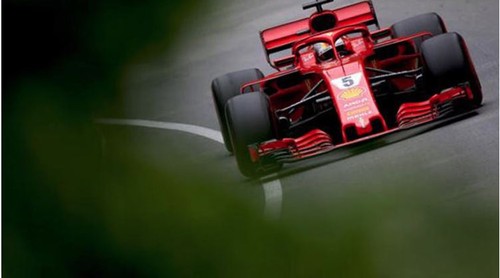 The next season will take place on 21 March, the F1 World Championship will start on March 17th with great anticipated.
F1 World Championship, which is one of the most followed race organizations in the world, has announced the calendar of 2019 season. We will watch the new drivers and experienced pilots together.
According to a statement from F1, the 2019 season, which will consist of 21 stages, will begin with the Australian GP on March 17, 2019 and end on 1 Dec 2019 in Abu Dhabi.
The final calendar dates will be announced after the World Motor Sports Council meeting on 12 October.
This season can not give the F1world's greatest prize Schumaer . For the first time, rumors began to show that he was in good health.
The 2019 F1 World Championship schedule;
March 17,2019 : Australian Grand Prix
March 31,2019 : Grand Prix of Bahrain
April 14,2019 : Chinese Grand Prix
April 28,2019 : Grand Prix of Azerbaijan
May 12,2019 : Grand Prix of Spain
May 26,2019 : Monaco Grand Prix
June 9,2019 : Grand Prix of Canada
June 23,2019 : Grand Prix of France
June 30,2019 : Grand Prix of Austria
July 14,2019 : Grand Prix of Great Britain
July 28,2019 : Grand Prix of Germany
August 4,2019 : Grand Prix of Hungary
September 1,2019 : Grand Prix of Belgium
September 8,2019 : Grand Prix of Italy
September 22,2019 : Singapore Grand Prix
September 29,2019 : Grand Prix of Russia
October 13,2019 : Japan Grand Prix
October 27,2019 : Mexican Grand Prix
November 3,2019 : US Grand Prix
November 17,2019 : Grand Prix of Brazil
1 December,2019 : Abu Dhabi Grand Prix