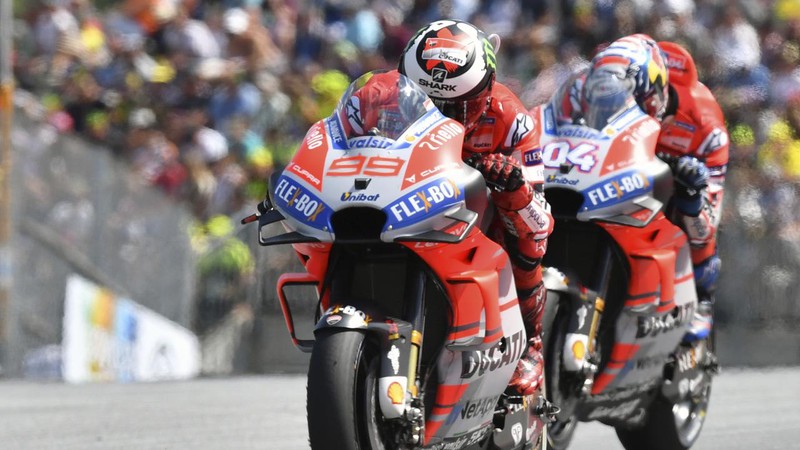 Andrea Dovizioso claimed to be annoyed with the attitude of the Racing Director, Mike Webb, who did not involve him in an emergency meeting before finally deciding to cancel the 12th MotoGP series at the British Grand Prix on Sunday (8/26).
The Ducati Corse rider judged that Race Direction was unprofessional because it only heard the opinions of some MotoGP racers.
"I do not understand what happened, how and why. I was not called to the meeting. I believe there is no meeting between drivers," Dovizioso was quoted as saying on Sky Sports on Tuesday (08/28/2018).
"I think some racers want to say their opinions and as a result other drivers are added when they announce it on TV. I think it works like that, even though I'm not sure it's really like that, so it seems there is a rather strange management," he regretted.
The majority of drivers agree
According to reports quoted from Autosport, said that the majority of drivers in the main class agreed to Webb's decision to cancel the race at British MotoGP. They reasoned safety problems. Only Jack Miller and Johann Zarco insisted on holding the race.
"The schedule has been changed, I only hope to find better conditions. In the end we stayed all day waiting for a race that seemed to be played until seven o'clock in the evening (local time)."
"Every time something like this can happen, but I won't point my finger at anyone, I know the details but this is a bit strange. I first said that I was preparing myself from 10 am to prepare myself until six in the afternoon, but canceled it not a good thing, "said Dovizioso.