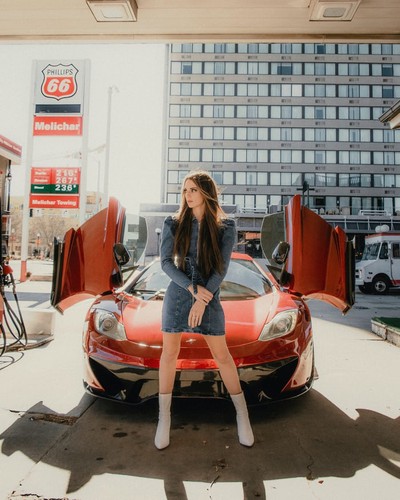 In today's world, lots of people change careers in a flash but from sports to the adult film industry seems like the most unlikely. Renee Gracie did change though even after becoming the first female Australian to grace the tracks and being a car racer.
A career change from being a car racer to a pornstar might be one hell of a move that might shock everyone. Well, Renee Gracie did just that even though she is passionate about car racing but porn pays her better.
After making her debut in 2015 in Bathurst 1000 V8 Supercar race, much was expected of her but after strings of unconvincing performances, her employers have to replace her with another driver in 2017. Her inability to secure a new race team made her venture into selling her X-rated picture on a website called onlyfans.
Making a revenue of 3000 dollars in her first week of selling her pictures made her give up on racing and sports in general. Over the years, she has ranked in more than 10× of the first money she made and now she plans on launching her adult platform.
The story not only portrays that Money triumph passion but also went ahead to share more light on the opportunity and money in the Adult industry. Over the years the growth of this sector has been on the surge yet it's often overlooked and most times condemned.
According to various publications, The Adult film industry makes on average over 30 billion in revenue on its movies and private shows. So that shows how well Renee Gracie could earn and at the moment, she is thinking of growing in this sector.
Even the NBA doesn't even make half the revenue the adult industry makes yearly and yet people hardly talk about this sector, yet they discreetly partake in its growth. It shows how mediocre people are. The adult industry has grown and it's no longer a sideshow to Hollywood now.
It is fast becoming a brand that people can relate to and partner with. That's just a little of what I learned from the Renee Gracie story but in summary, the adult film industry is a big business venture too