A few days ago I read a story where he talked about the health of the multiple formula 1 world champion Michael Schumacher, if his health is still delicate the advances have been slow, the accident that left him in a coma and then in a wheelchair has fact that he can not even speak, but what turns out to be more moving is what his wife has said, that when they put headphones with the sound that he is most passionate about, the motors of race cars, Schumi gets emotional and in his face Sometimes it goes through a tear. How difficult it must be for a man who was passionate about sports not to be able to move, yet all fans of sports and sports in general hope that soon Michael can walk again.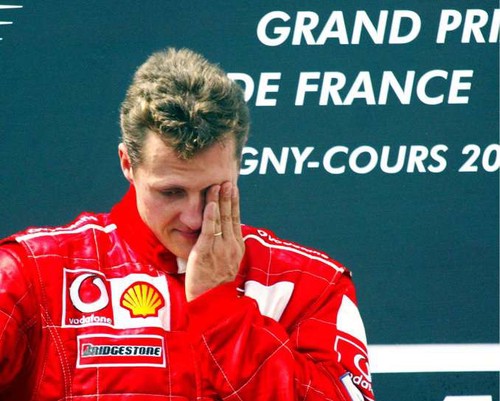 I think we all agree that the German was an outsider on and off the slopes, I still remember the football matches he played, what class he had, and on the ski where he unfortunately suffered the accident was also.
My message to him at this moment would be

"Recover soon Schumi"
"Recover bald Schumi"
"Recupérate pronto Schumi"