after weeks full of rumours it's finally official now. The Iceman leaves Ferrari at the end of the season and signs a 2-year contract at Sauber. Scuderia Ferrari announced this on twitter today. The Iceman will swap seats with Charles Leclerc who will drive for Ferrari next season.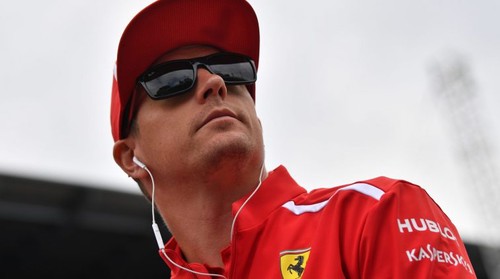 In his 4,5 seasons at the Scuderia, he collected 760 points for the championship and 23 podiums ( 8x 2nd and 15x 3rd) so far.
Kimi looks very happy with his step to Sauber according to his Instagram
"Look who's back ... The next two years I will drive for Sauber, and it feels extremely good to go back to the team where it all started for me."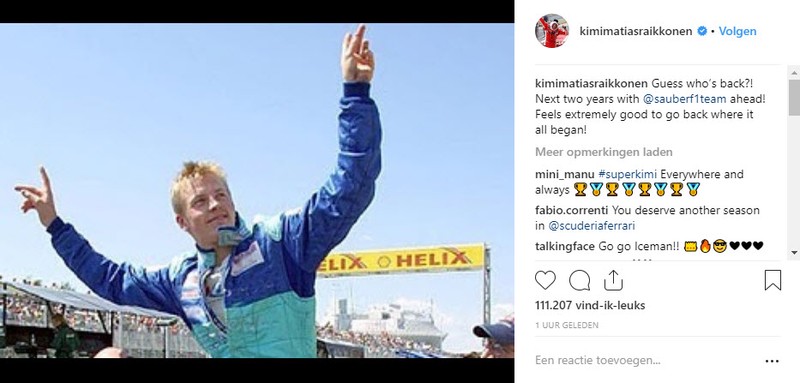 Team boss Frederic Vasseur is also very excited about Kimi's signing
"Kimi's contracting as our next year's rider is an important milestone in our project and takes us further towards our goal of making significant progress for the future."
My thoughts:
I think Kimi can bring the whole team of Sauber to a higher level with his talent and experience and I am also glad he did not quit Formula 1.
Would love to see him win a race in his last couple of races for Ferrari, if anyone deserves to win a race it's Raikkonen. Although this will be difficult while Hamilton and Vettel battle for the first place in the championship and he is clearly the second driver behind Vettel.
I hope Charles Leclerc will get the time he needs to show his talent at Ferrari because normally Ferrari goes for Experience and not for young talent.
So what do you think about this?