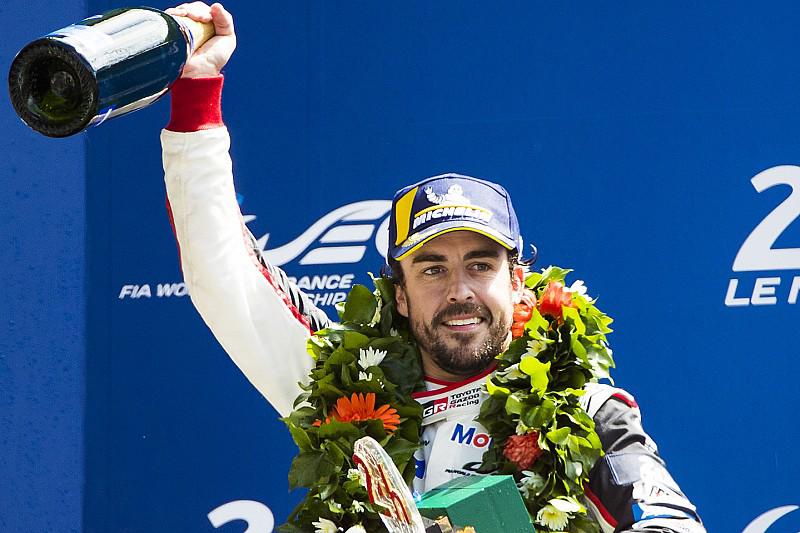 McLaren just past a disappointing weekend at the French GP. Both their drivers, Alonso and Stoffel Vandoorne had already been eliminated in Q1 and could only start from 16th and 17th position.
In the race, Alonso became the last rider to cross the finish line after also had time to twist in the early days when fighting with Sebastian Vettel is struggling to push forward.
The Spaniard was then questioned about his feeling of racing in the back position. Especially since a week before he could celebrate victory with Toyota at Le Mans 24 Hour.
"I still prefer to race in the last position rather than just watching on television," he replied. "I was quite surprised by such a negative question.
"We are 20 racers who are doing the job, sometimes we look good, sometimes we look bad.
"The question is how can I stay positive, how can I keep smiling, breathing, eating, sleeping, I think I've overcome it well, I feel grateful."
Alonso hopes McLaren's poor performance does not continue and is not a regular thing in the rest of the 2018 F1 season.
"I think this is our worst performance of the year," said Alonso. "Hopefully just this once and not be a regular thing.
"Since the qualification in which we failed to break through Q1 and then finish beyond the points position ... we have to make improvements to the Austrian GP and at Silverstone.We should immediately find a solution.
"I believe with the team, I know there is still good potential for the next races."