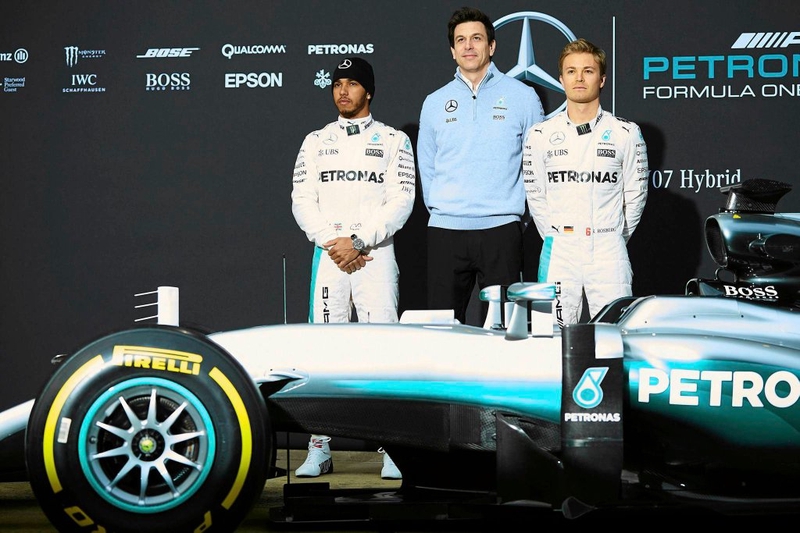 Toto Wolff believes that the incident of Valtteri Bottas with Sebastian Vettel during the Hungarian Grand Prix is ​​not something extraordinary.

The fin at the end of the Hungaroring race defended the second place against the attacker Sebastian Vettel and when Germany was making a left turn, the Mercedes racer hit his car. Bottas at the same time fell behind Kimi Raikkonen, while a few circles later lost his position to Daniel Ricciardo, also engaging with him in a collision.
Toto Wolff, asked shortly after the Hungarian Grand Prix, what he thinks about the incident between Bottas and Vettel, said: "We have already seen this season with Kimi and Lewis on Silverstone and Sebastian and Valtteri on Paul Ricard. This time it is no different. It's something normal. "
Mercedes also spoke about the long stopping of Sebastian Vettel by Valtter Bottas. After the pit stop Germany had faster tires, but instead of jumping into second position, he found himself behind Bottas. For many laps, the Finn kept Ferrari behind him, preventing him from pursuing Lewis Hamilton.
According to Toto Wolff, Bottas played the role of "wingman" in Hungary, which the driver did not like. "The term" winger "is a bit painful to me. Secondly, I do not see any positive about this race. I expected a better result. We stopped earlier than we wanted because of Kimi, we were going to keep him in front of us, and 20 laps before the end was all ok. We could control my pace and position, but later the rear tires were dead. I tried to defend myself as best I could, but I ended up with a broken wing and other elements "- said the 28-year-old who during the summer break expects to discuss his role in the team in the remaining races of the 2018 season.