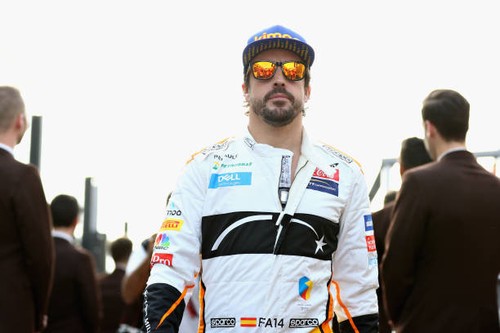 2018 F1 season came to an end in Abu Dhabi on Sunday, a week after MotoGP counterpart ended. And it was a familiar face that stood head and shoulder high above other drivers on the podium.
The 4 major talking points from the seasons ending race in Abu Dhabi were:
▪Fernando Alonso bid farewell to F1
▪Lewis Hamilton took control from start to finish to win race

▪Hamilton 2018 championship winner

▪Renault's Nico Hulkenberg survived horror crash
Fernando Alonso bid farewell to F1
2-time (2005 & 2006) F1 champion Fernando Alonso retires from F1. The Spaniard and McLaren's driver completed his last race for F1 on Sunday where he finished 11th. His career started way back in Aug 2001 in the Australian Grand Prix. Leading the accolades for a worthy competitor were Lewis Hamilton and Sebastian Vettel. So long Fernando Alonso, F1 is in good hands.
Lewis Hamilton won the Abu Dhabi race.

This won't come as a surprise to many as Hamilton not for the 1st time this season, produce a dominant race ahead of Mercedes team-mate Valtteri Bottas and age long rival Ferrari's Sebastian Vettel. It was Valtteri, not Vettel that staged an earlier challenge with Hamilton, but he soon faded away as he was overtaken by Vettel, Verstappen, and Ricciardo.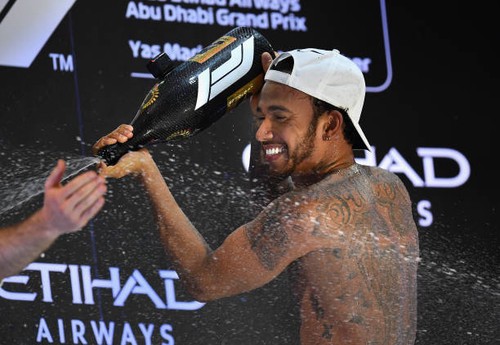 Hamilton's 5th career win

It was Hamilton's 5th career championship win. He had already secured championship before Abu Dhabi race. Abu Dhabi race was Hamilton's 11th victory of the season. His other victories were Azerbaijan, Spanish, French, German, Hungarian, Italian, Singapore, Russian, Japanese, and Brazilian Grand Prix. Ferrari's drivers of Sebastian Vettel and Kimi Raikkonen are championship 2nd and 3rd respectively.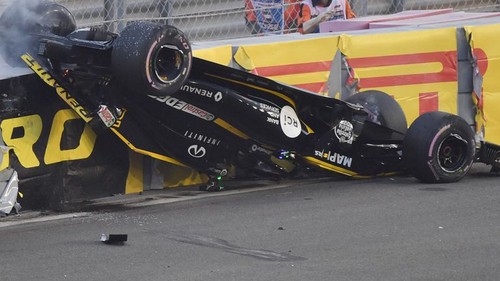 Nico Hulkenberg crashed
Renault's Nico Hulkenberg survived horror crashed. A little race accident that involves French and Haas driver Romain Grosjean, and German and Renault's driver Nico Hulkenberg led to the latter flipped over and crashed against the barriers. Thankfully he came out of the crash unhurt. More reason why safety measures must be taken seriously.
Here is a highlight from the race:
2019 F1 season is just around the corner, is there any chance for a rookie driver to stage an upset, or is it still the same old rivalry between Lewis Hamilton and Sebastian Vettel. Time will tell.
Thank you all for checking by.