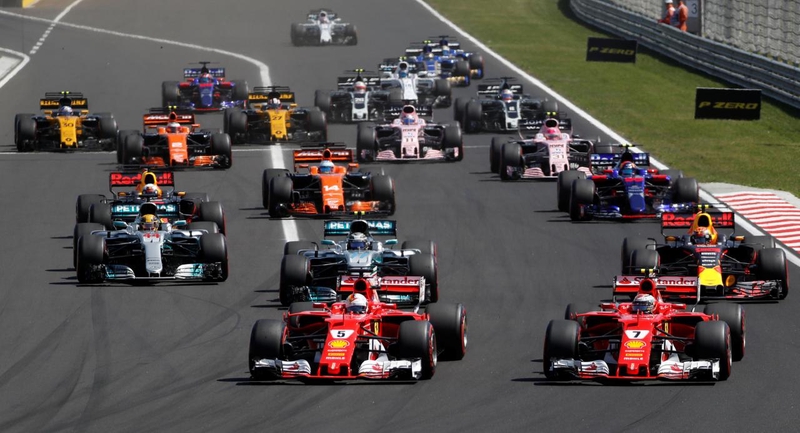 Besides the thrills of speed, the fame/recognition and perhaps the passion of incredibly fast-paced driving, what exactly motivates drivers to get into the car-racing sport of Formula one?
The above question may have bothered some people unfamiliar with the sport – but not for a fan of lightning speed driving like me. Why? I love the sport, and the sound of rubber tyres blazing over asphalt pavements sounds amazing to my ears. Lolz, I am a weirdo, I already know.
But in truth, what is so special about the sport of Formula one? Why is it even a sport? Is it not just about driving a fancy car with ridonculous speed, you may be wondering?
Well, in fairness, to sceptics, Formula One is just about driving a car in neck-breaking speed while trying to attain first position in a race "legally".
For the stars of the sport, we watch them flirt with speed, sharp manoeuvres; and more often than not; throw caution to the wind on the blazing and searing asphalt pavement, in their very small compartment.
And the reason may not be far from the passion and thrill, plus the huge factor of the money involved in auto racing sports.
Yes, you read that right. There is a huge amount of money in auto racing, especially Formula One. And for the top drivers who are equally the top earners, their salaries and endorsements may surprise you. In this post, I'd be highlighting the earnings of the top formula drivers.
Like we already know, the extremely fast paced race of formula one always carries its thrills and frills. And without a doubt, the clear and present danger inherent with driving at such remarkable speeds are always apparent when the drivers get onto the tracks.
But then, every sport comes with its own significant danger and risk. However, if you are earning millions of dollars a year as a salary, plus bonuses, just for having fun and speeding in a supersonic car, then surely you wouldn't take such a profession for granted.
So, in ascending order, let's take a look at the all-time richest formula one drivers and how much they are worth after doing their "James Bond" stunts in super cars in Formula One's asphalt tarmac.
10.) Nico Rosberg (Retired 2016)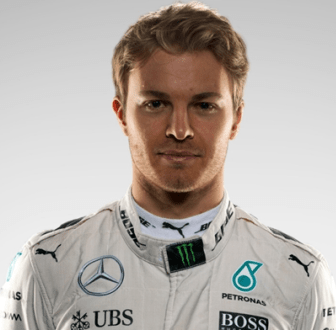 Nico achieved fame and fortune in 2016 after beating his then Mercedes teammate, Lewis Hamilton, to win the World Championship title.
By so doing he equalled his father's (Keke Rosberg) record of becoming an F1 champion. Both Nico and Keke Rosberg are now Formula One's only father and son pair to have won the F1 World Championship title. Nico Rosberg's is worth around $30million.
9.) Sebastian Vettel (Ferrari Driver)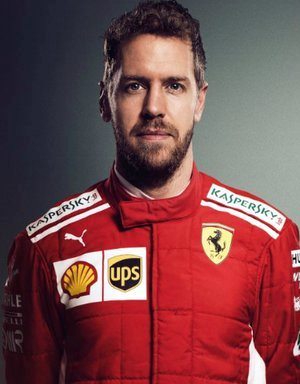 Vettel, a four time world champion has been one of the top earning drivers in F1 for a few years now. But despite this, he is estimated to be worth just around $55 million. That figure might change pretty soon, as he recently signed a 3-year contract extension with Ferrari which would earn him about $50 million annually.
Should the German continue in the sport for more years to come, he could push rival driver, Lewis Hamilton, for the chance to beat the legendary Michael Schumacher's record for the most Championship title wins.
8.) David Coulthard (Retired 2009)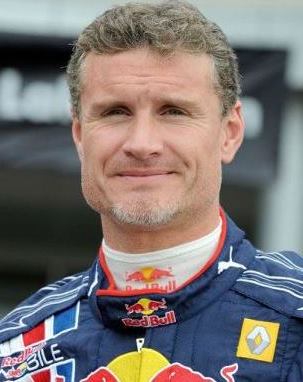 Coulthard who is currently serving as a member of BBC's F1 crew retired back in 2009.
But before that he won a total of 13 Grand Prix between 1994 and 2008, a feat which makes him one of the most successful British F1 drivers of all time.
His net worth owing to his lengthy career in racing is estimated to be around $70 million.
7.) Jenson Button (Retired 2017)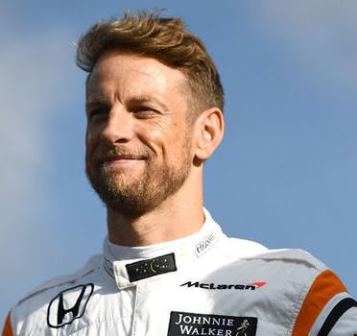 Jenson Button retired from Mclaren in 2016 but before then he was considered one of Britain's most phenomenal drivers. He bettered Sebastian Vettel and Lewis Hamilton to win the World Driver's Champion in 2009 for Brawn GP when the team made record by winning in its debut formula one season.
The Canadian GP was one of Button's finest race, where he started last and finished first to win. His fortune is estimated to be around $105 million.
6.) Eddie Irvine (Retired 2002)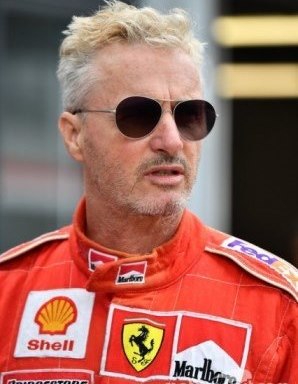 Irvine drove for Jordan, Ferrari and Jaguar during 10 successful F1 years between 1993 and 2002. He is the only driver to have gotten Jaguar to the podium in 2001 during its brief history in formula one.
Following retirement from competitive motorsport in 2002 he went into property development and investing. Irvine is worth around $180 million, owns holiday homes, and owns an $18 million super yacht.
5.) Alain Prost (Retired 1993)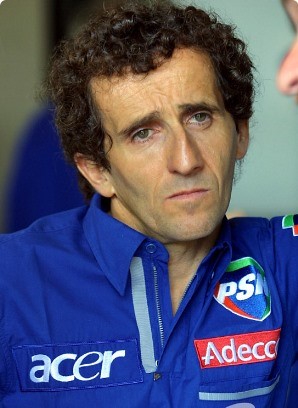 Prost is a four-time driver's champions and is one of the most successful drivers in F1 history. Only four drivers – Vettel, Schumacher, Hamilton and Fangio have better records than Prost.
Alain Prost retired in 1993. He is a vast property owner and stock investor, and is currently Renault's F1 driver advisor. Prost is worth around $185 million, and is the oldest driver on the top 10 list.
4.) Kimi Raikkonen (Ferrari Driver)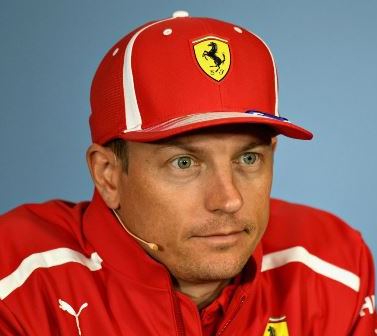 Raikkonen is one of the youngest drivers to get the Super license in F1. He started his F1 career n 2001 and has remained a fans favourite till date. He signed for Mclaren Mercedes in 2002 and came close to winning the world title, eventually falling short.
He has been with Ferrari since 2007 when he signed for them and won the World Championship. He was ranked as the 2nd highest paid athlete in the world in 2009, behind Tiger Woods, and is estimated to be currently worth $200 million.
3.) Fernando Alonso (Mclaren Honda Driver)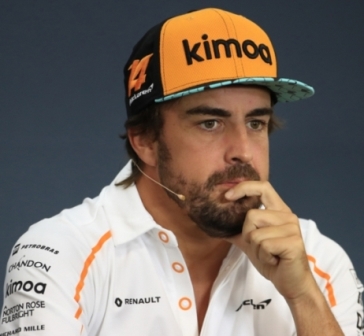 Alonso became the youngest F1 driver in 2005 and went on to win back-to-back championships with F1's Renault team. He famously denied the legendary Schumacher his eight world title. Alonso is seen as the best driver currently in F1, even with an unreliable Mclaren Honda car incapable of delivering results. According to Forbes 2018 rich-list, he is the third highest paid driver in the world and is worth an estimated $220 million. Alonso is set to quit F1 at the end of the season.
2.) Lewis Hamilton (Mercedes Driver)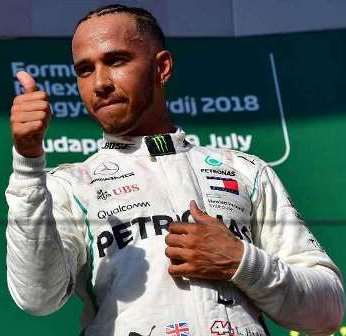 Hamilton almost won the title in his rookie season in 2007, but narrowly lost to Kimi Raikkonen by just one point in the final race. He is the current defending champion and is Britain's richest young sportsman. With so much endorsements to his name and an ever increasing earning slate, Hamilton is seen as one of the most marketable drivers of all time. He is worth an estimated $280 million, and is the highest paid F1 driver according to Forbes 2018 rich list.
1.) Michael Schumacher (Retired 2012)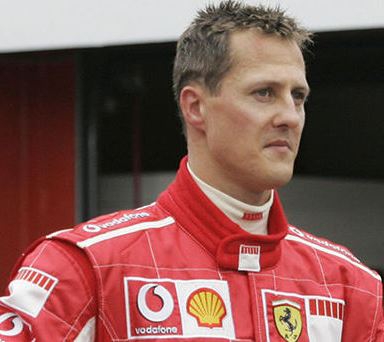 The richest F1 driver and top earner is without question the legendary figure himself, Michael Schumacher. He has the highest ever drivers' championship title. During his racing days, Schumacher was the symbol of Formula One. He was, at a point, the 2nd highest earning sportsman in the world. He race for top teams like Ferrari and Mercedes with half his earnings estimated to have come from Ferrari, where he spent majority of his career.
He was named the world's first billionaire athlete in 2005 by Eurobusiness magazine. He retired finally in 2012 and in 2014 he suffered a traumatic brain injury from a skiing accident. Schumacher has a younger brother named Ralf Schumacher with whom he created the record of being the only siblings in Formula One to win races. The Schumacher brothers were also the first brothers to compete in the same race and finish 1st and 2nd. They also repeated the feat in four subsequent races.
Following his accident in 2014, Schumacher was relocated back to his home where he continues to receive treatment and rehabilitation en route to recovery. Michael Schumacher's net worth is presently considered to in the region of $780 million.
So, there we have it. The wealthiest F1 drivers in the motorsport business. Now, if the thrill for speed isn't enough of a motivating factor for drivers to go into motorsport competitions, the mega bucks which makes the sport thrive is surely an added incentive.
Thanks for reading,
Rickie.