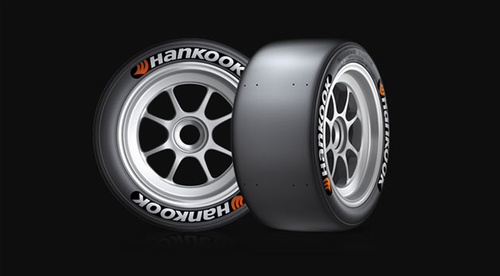 We wrote that the FIA ​​took into consideration the applications of two companies claiming the right to supply tires to the teams of Formula 1 starting in 2020. Now it was confirmed that in addition to Pirelli, Hankook will take part in the tender announced by the federation in July. It is already known that the Korean company received a notice from the FIA ​​that their application meets both technical requirements and current security standards.
Now Liberty Media has to negotiate with each of the contenders, after which the owners of the championship must make their choice and notify the FIA.
"I can confirm that we are conducting commercial negotiations with two possible tire suppliers," confirmed the representative of Liberty Media.
South Korean tire manufacturer is considered the 7th largest tire company in the world, but he has no experience in Formula 1 yet. However, Hankook provides quite high-quality racing tires such series as DTM and European Formula 3.
The management of the company has so far refrained from commenting.
The winner of the tender will supply rubber to the teams of Formula 1 from 2020 to 2023, and in the first year it will be another 13-inch tires, and starting with the second - 18-inch. Also from 2021 it will be forbidden to use thermal cushions for preliminary warming up of rubber.