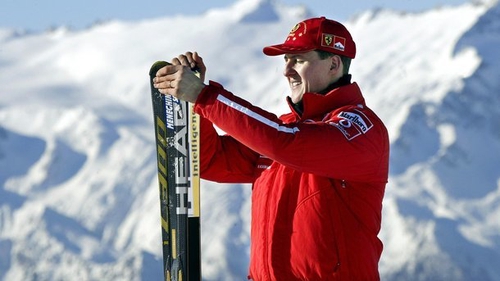 The legendary racer will continue the recovery in Mallorca, and this can mean progress in the condition of the athlete.
Michael Schumacher was injured while skiing. Since the end of 2013 there is not a single photograph of him. AFP photo
Seven-time world champion in Formula-1 Michael Schumacher will continue to recover in Spain. As reported by the publication Le Figaro, the German athlete will be transported from his villa in Switzerland to Mallorca - where his wife Corinne bought a house that had previously belonged to the president of Real Madrid Florentino Perez. The Schumacher family believes that in Mallorca the titled athlete will be better able to recover.
The villa has a living area of ​​3,000 square meters, divided into three houses: the main mansion and two smaller ones. In addition, the villa has two swimming pools, a gym and a helipad.
Note that the news about Michael Schumacher in recent years are extremely rare, and the fans take this move with enthusiasm. It can mean that there has been some progress in the state of the legendary rider.
Recall that in December 2013, Michael Schumacher fell, skiing in the Alps, and hit his head on the stone. Because of the injury, the German racer fell into a coma, from which, according to his family, began to appear only in 2014. However, this official news about the health of the champion is limited - it is not known in what state Schumacher is now. We tried to figure out what happened during this time: Michael Schumacher - four years of silence or what happened to the legend of Formula-1.