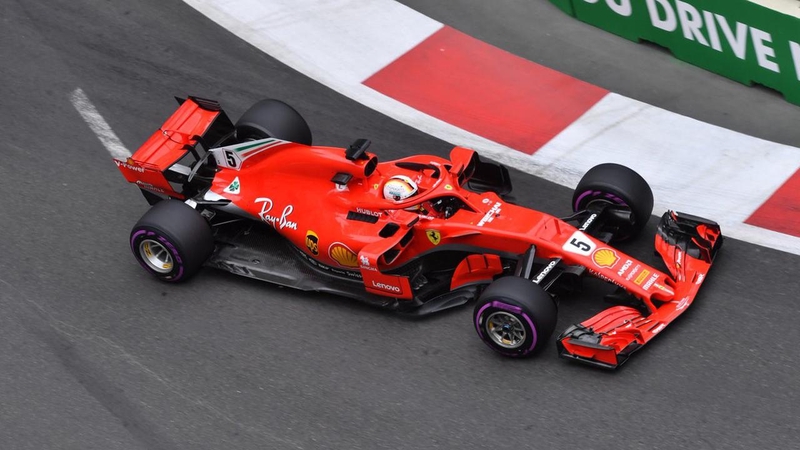 Ferrari racer Sebastian Vettel won the Belgian F1 GP at the Spa-Francorchamps Circuit on Sunday, August 26, 2018 at night WIB. He defeated Mercedes racer Lewis Hamilton.
Vettel hit the finish line with a considerable distance from Hamilton. Difference in the difference between the two times in consuming 44 circuit turns reached 11.061 seconds.
The third podium at the F1 F1 GP race this time belongs to Max Verstappen. The 20-year-old rider was left 31.337 seconds from Vettel
Hamilton's teammate at Mercedes, Valtteri Bottas had to settle for fourth place. However, this result is good enough considering he started the race from 10th place.
Complete results of the F1 F1 Belgium race, quoted from Crash:

1. Sebastian Vettel GER Scuderia Ferrari 44 laps
2. Lewis Hamilton GBR Mercedes AMG Petronas Motorsport + 11.061s
3. Max Verstappen NED Aston Martin Red Bull Racing + 31.372s
4. Valtteri Bottas FIN Mercedes AMG Petronas Motorsport + 63.605s
5. Sergio Perez MEX Racing Point Force India F1 Team + 71.023s
6. Esteban Ocon FRA Racing Point Force India F1 Team + 79.520s
7. Romain Grosjean FRA Haas F1 Team + 85.953s
8. Kevin Magnussen DEN Haas F1 Team + 87.639s
9. Pierre Gasly FRA Red Bull Toro Rosso Honda + 105.948s
10. Marcus Ericsson SWE Alfa Romeo Sauber F1 Team + 1 lap
11. Carlos Sainz Jr. ESP Renault Sport Formula One Team + 1 lap
12. Sergey Sirotkin RUS Williams Martini Racing + 1 lap
13. Lance Stroll CAN Williams Martini Racing + 1 lap
14. Brendon Hartley NZL Red Bull Toro Rosso Honda + 1 lap
15. Stoffel Vandoorne BEL McLaren F1 Team + 1 lap