I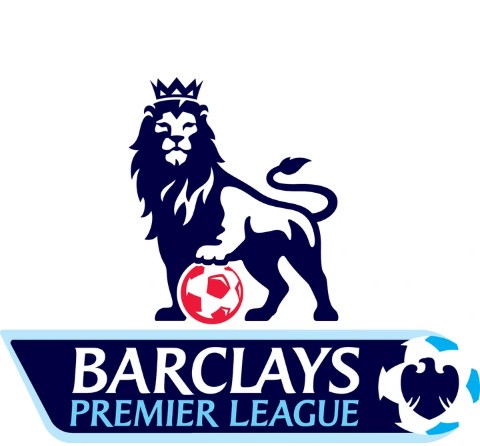 The Fantasy Premier league has given lots of football fans ability to exercise their managerial skills and many has seen the ability they have within them to predict the performance level of players per week with limited possible substitutions to be made, deciding your team, the captain, the bench. Fantasy is fun in it's on way.
Week 20 is a very weird week as most top Fpl player failed to make a top-notch performance in their respective positions as Salah, Son, Fernandes, Kane, Vardy, Bamford, Dominic, Grealish, Zouma, Dallas, Martinez are blanked this week thereby making the average points for managers to be as low as 49 points as Fernandes was the most Capped.
Here are the Players that made it to the best 11 this Week 20.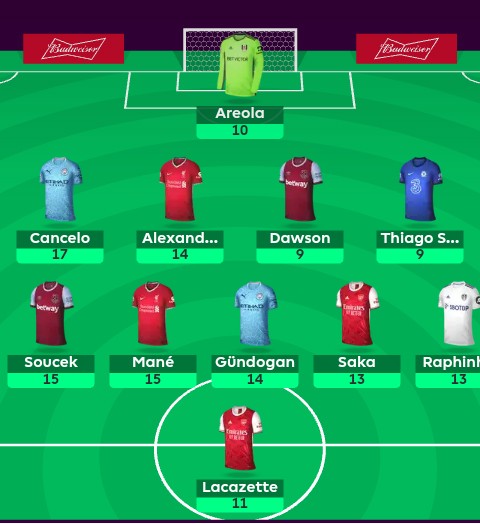 GOALKEEPER
Areola, 10
Fulham Goalkeeper kept clean sheet against Brighton away with top class saves thereby earning additional bonus points to put him as the Goalie of the week.
DEFENDERS
THIAGO SILVA, 9
Thiago Silva was at his best for Chelsea against and instrumental in keeping clean sheet against Wolves with Bonus points
DAWSON, 9
He found the back of the net as his team defeated Crystal Palace at home 2-3, though he got -1 for conceding goals yet he got 2 bonus points to be here.
ALEXANDER ARNOLD, 14
Arnold was Arnold this weekend helping Liverpool to a 3-1 victory with a goal and an assist plus an additional 3 bonus points.
JOAO CANCELO, 17
Here comes the PLAYER OF THE WEEK as he got points for a goal, an assist, clean sheet and 2 bonus points.
MIDFIELD
SAKA, 13
Was instrumental in Arsenal victory with a goal, an assists and 3points.
RAPHINHA, 13
Was key in Leeds victory with a goal, an assists and 3points
GUNDOGAN, 14
The push since Kevin De Bruyne was out on Injury in City's victory with 2 goals and 3points
SOUCEK, 15
Helped West ham to a victory with 2 goals and 3points
MANE, 15
Mane was powerhouse behind Liverpool's victory with a goal, 2 assists and 2 points
STRIKER
LACAZETTE, 11
Here's the only Striker to make the list as it was a bad week for attackers yet he scored a goal, made an assist and got 2 bonus points to edge his team to a victory.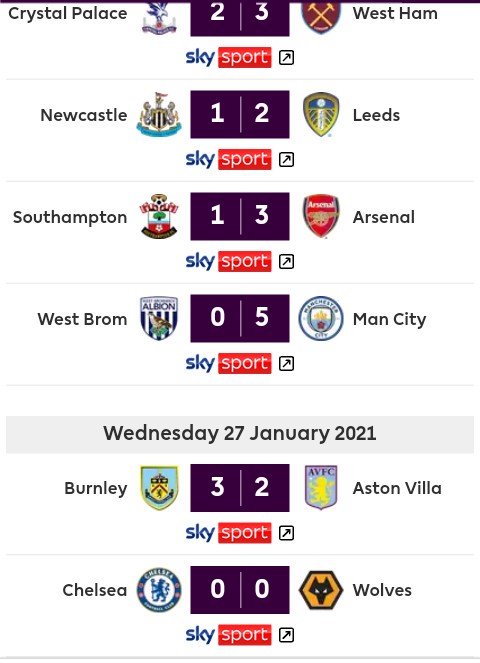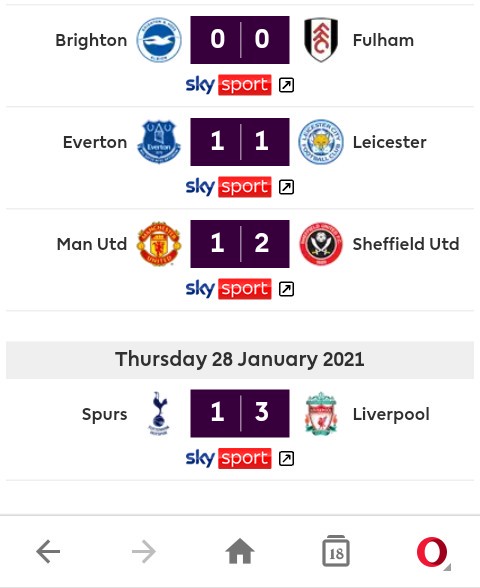 Week20 was really tough, tomorrow marks a new day to week 21.
Watchout