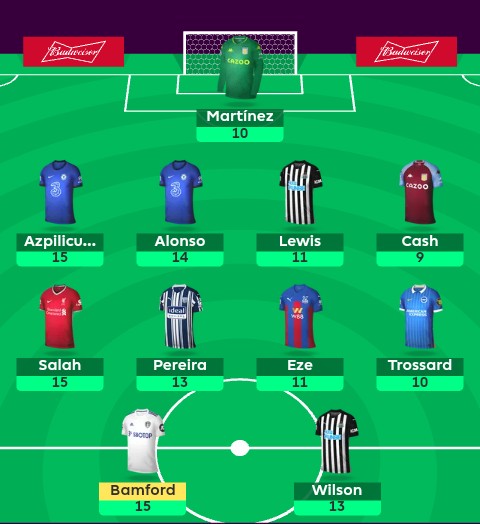 Here lies another week with few top stars making the first XI of players that gave their managers high points during the week 21 fixtures.
Martinez with 10points in week 21
Made 4 saves and Clean sheet thereby given 3points bonus as he helped Villa beat Southampton
Azpilicueta as joint highest with 15 points
Chelsea first victory, he scored and kept clean sheets for the Club and got the 3 points bonus
Alonso with 14points
Helped the team score and kept clean sheets as a defender
Lewis with 11points
Made an Assist for Wilson and also kept clean sheet earning 2points bonus
Cash with 9points
Clean sheets and 3 bonus earned him 9points
Salah with joint highest on 15points
Irrespective of the injury worries, Salah was able to recover from poor points delivery to managers as he scored twice, earn 3 points bonus to reward loyal managers.
Pereira with 13 points
Scored a goal and made an assist has his team played a 2-all draw.
Eze with 11 points
Eze scored Palace's only Goal with clean sheet and 3points bonus
Trossard with 19 points
Scored the lone goal as Brighton defeated Tottenham
Bamford as joint highest with 15points
scored a goal,. made an assist and got 3 points bonus as Leeds defeated Leicester
Wilson with 13points
scored both Goals to defeat Everton thereby earning 3 additional points
Surprisingly,. none of the players who made it last week is here again, it's a total different crop of players with that of the previous week.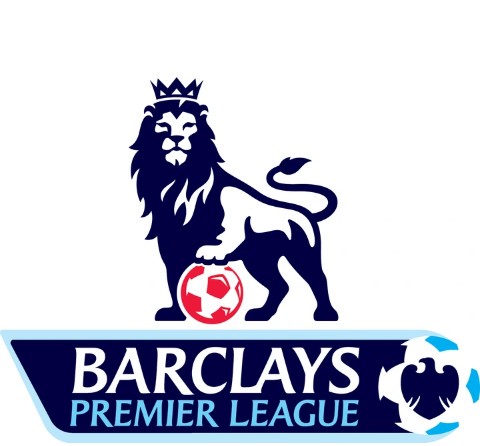 It's da English Barclays premier league, the most competitive football league in the world
let's see if Salah can keep the spot next