Welcome to the Grof's football contest! The aim of GROF's Contest is to promote my favorite football (soccer) team to the world of Scorum. And that team is, off course: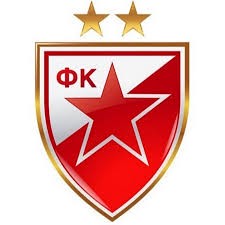 RED STAR BELGRADE
After last round devastation of Red Star Belgrade by PSG's superstars, another football giant is on a Red Star's path. This Wednesday (24 October) Red Star will face with Liverpool F.C. at Anfield Stadium. I hope that Red Star will play better than with PSG, and maybe even score a goal or two. Like in an old good days...
Could El Fardou Ben be the First goalscorer?

Or Mo Salah?
RULES
1. Choose the First goalscorer of the match (own goals included) in the form of a comment;
2. Only one guess per contestant;
3. Guessing from multiple accounts will result with permanent ban;
4. The deadline is 1 hour before the start of the match;
5. Enjoy! :-)
THE REWARD is 10 SCR
If there is more than one winner, the reward will be shared.
If no one guess the First goalscorer, or the match will end with no goals, SCR will be added to the reward pool for the next round of GROF's Contest on Scorum.
THE GAME #4
LIVERPOOL F.C vs RED STAR BELGRADE
Choose the First goalscorer from RED STAR or LIVERPOOL squad (Official UEFA Champions League website).

Good luck! :-)
Also join GROF's contests 34 and 35 on Steemit! ;-)
Your support for GROF's Contest is more than welcome!