It was a great premier league season last year (2018-2019) and as we are approaching towards another exciting season of the league it is almost a must to talk about the fantasy PL team, take and give advice, share the news and finalize the team with the best possible options within a designated amount of resources.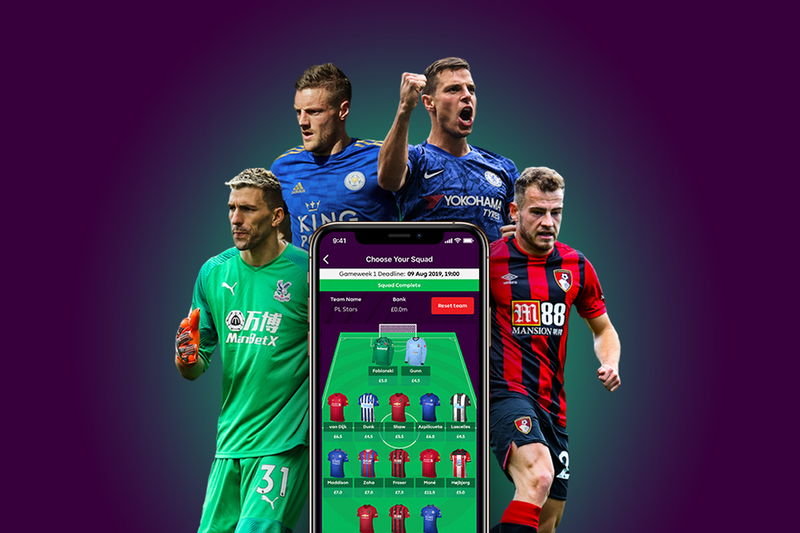 Last year was my first ever FPL team management experience and I would not deny that I simply loved it. Of course, I did many mistakes due to lack of knowledge, which I am not looking forward to doing again. This time I am planning to jump in strong and keep an eye on all the transfers, injuries, etc. I finally compiled my team a few days back and let's see what I have got to talk about.
---
My Picks & the Possible Substitutions:
My starting XV might not be one of the best in terms of upcoming fixtures but for now, I believe it is one of the strongest set of skills that I could pull together. Unlike last season, I am planning to save my weekly transfers and turn them into mini wildcards. So, there might be a lot of changes in my current team after a couple of weeks but of course, your expert opinions would be appreciated in terms of evaluating my team's composition. Here it is;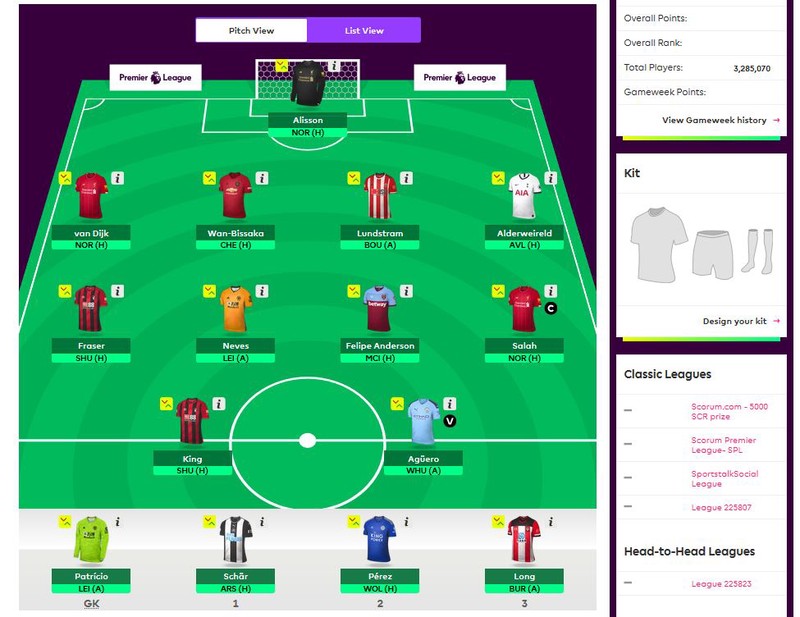 Goal Keepers (£11.0 m):
Nobody can deny the fact that Alisson (6.0 m) is the top-notch option to have in your team with maximum points in the last season and even ahead of the samely-priced champion's keeper (Ederson). I believe he is going to outperform everyone else in this season as well and can be the only obvious choice here at least when the fixtures are easy. Honestly, my substitute keeper pick was Fabianski (5.0), who also was excellent and given the fixtures could bring more points than any other high-priced keepers but currently, he is being shown as injured so within this price range you can't miss to include Patricio.
Defenders (£28.0 m):
If we talk about defenders then there is none other than Van Dijk (6.5 m) as the top choice. Even though he is not at the top of the list which is led by his team-fellow Robertson (7.0 m) and sandwiched from below by another great option Alexander-Arnold (7.0 m). But, this 0.5 m margin along with his threat index urged the managers to have him as the highest picked defender (47.0% managers). To accompany him in the strong defense I initially picked Trippier (5.5 m), Wan-Bissaka (5.5 m), Digne (6.0 m) and as a substitute Schar (5.0 m). However, again Trippier is out for an injury and Digne seemed expensive considering his last season's performance even though he is the 4th most owned defender by 26.2% managers. Instead, I followed the FPL Scout's suggestion and willing to take a risk of trying Lundstram from Sheffield Utd. with a valuable price (4.0 m).
Midfield (£ 32.5 m) & Forwards (£ 23.5 m) :
This zone of the squad is probably one of the most expensive, tricky and challenging for almost every next FPL manager. There are a lot of great options but it gets really hard to get your absolute picks within the available budget. My main pick in this zone was Salah obviously with a whopping high price of 12.5 m but I believe he would get more expensive pretty soon to better to grab now. In my humble opinion, Sterling with the same price is a good option but he still needs to catch up a lot to match the standards of this legend so a polite pass. Before Aguero (12.0 m) wasn't on my team and I had picked Sigurdsson (8.0 m) and Jimenez (7.5 m) instead of Neves (5.5 m) but I had to shrink the midfield budget to pull in Aguero so there are Neves and Perez in the line.
I would surely use some suggestion here that if Sigurdsson+Jimenez was a better pick than Aguero+Neves?
It's not that I hate Everton players, lol It's just their performance vs value is always confusing for me. They are not usually consistent but their overall points keep adding so its a tough call for me. Also, instead of Perez, there was Kante (5.0 m) before as a lovely substitute but he is also injured so I don't wanna start my league with transfers in mind. What do you think about Perez as the absolute choice in this case! Of course, Fraser (7.5 m) and King (6.5 m) are valuable options to adjust in the team with Bournemouth having relatively easier fixtures but again, is that a good call to have two of them in the team!
---
So many questions for today and hope to have a discussion about it.
What did you pick differently for your FPL team?
In the end, here are some leagues you would love to join with tons of prizes:
Scorum.com 5000 SCR prize - Code: g5i593
Scorum Premier League (SPL) - Code: 58mczk
Sportstalk social League - Code: 0lvhqd