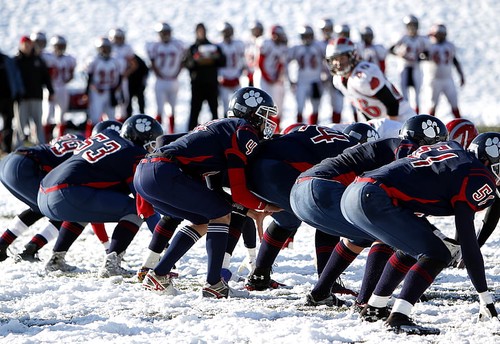 Dream11 Team Prediction Tips and Tricks For Small Leagues: After the excitement and thrill of the Indian Premier, the fans are enjoying the action-packed drama in the AUS vs IND Series. This series is a close contest between the bat and the ball and the outcome of it is in hands of the 22 players.
On the other hand, the fans can only cheer and support their favourite team sitting at their homes. Traditionally the role of a fan in cricket is limited to just watching the game and supporting their favourite team. Occasionally a fan would get into a heated discussion with other fans to prove his point and to showcase his or her knowledge of the game. But these discussions and arguments and lengthy debates had no practical outcome.
However, it isn't the case anymore. Fans can now use their knowledge of the game to play fantasy cricket league on apps such as Dream11 and win big cash. But as there are other smart fans who too are playing the league, winning the fantasy games is not easy. In fact winning in a fantasy league game requires a lot of strategy and planning.
And to make it easier for you, here we share 3 steps to get Rank1 in Dream11 Football Prediction for Small leagues.
Step 1: Select the match and pick the worst team:
First of all, pick the match you want to play in the Dream11 app. Once you have picked the match, you will see a list of players in various categories. Now select a team but remember the trick is to pick the worst team possible in Dream11 Team Prediction of Small League.
Step 2: Select a Small Prize Pool with Minimum Entry Fees:
After you select your team, the app will show you a list of favourable contests that are available with various entry fees. Make sure you go for a small prize pool with minimum entry fees, something like the prize of Rs. 500 with entry fees of Rs.35.
This is the most important part of this trick. If you select a weak team and play a small league with minimum entry fees then the Dream11 algorithm will automatically display only the weak opponents to you. These opponents are very much the same as your team.
Step 3: Edit the team one hour before the match:
Good things come to those who wait. So after entering a contest wait until one hour before the game. Now, go to your team and edit. Choose the strongest team based on your knowledge and the latest game updates.
By editing your team and changing it to a strong team will make you the strongest contender to win big amounts of money.
This trick is not any secret formula, but it is a very useful method to Rank1 in Dream11 Team Prediction in Small leagues. Our tricks for Dream11 Team Prediction have worked 9 out of 10 times. And fans can trust this article written by one of our experts.