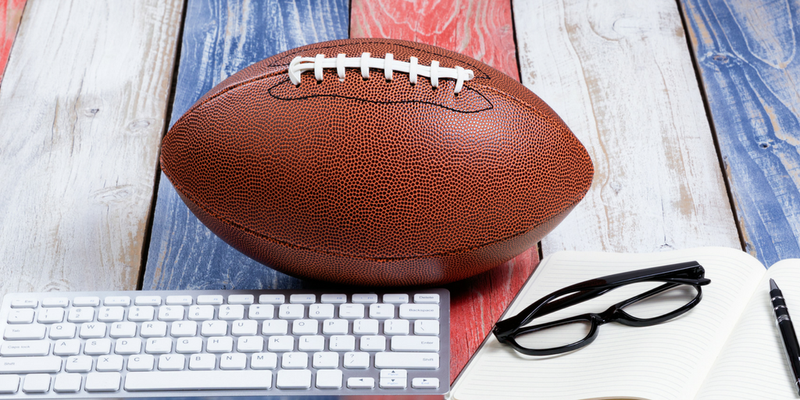 Sixteen teams entered and only one will take first place in the Scorum Fantasy Football League with 105 SCR and upvotes up for grabs. The playoffs are here, so I decided to quickly recap the season, provide a look at the playoff bracket, and make a challenge as well.
But before that, I want to apologize to the league. I did not customize the playoff format, and ESPN decided that we should only allow four teams into the playoffs in a 16-team league, which is insane. In future years, we will let 6-8 teams into the playoffs and have a slightly longer regular season. Thank you all for playing and I hope you join next year!
Regular Season Results
We had some great battles in the regular season with nine teams ending the year with winning records. Swolesome and I both missed the playoffs at 8-5 by a single game. Going into the playoffs, the LA Mateos (@mateonav53) and the Awesome Dawgs are the teams to beat in their respective divisions. Each playoff battle will last two weeks, so make sure to set your lineups ahead of time and don't celebrate a victory until the games from both weekends are over.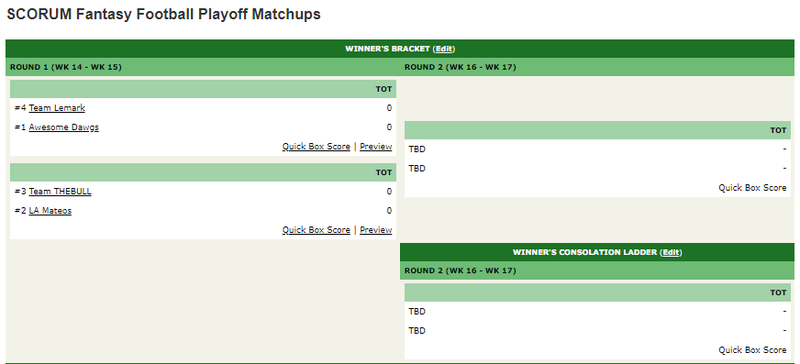 Team Lemark will faceoff against the Awesome Dawgs while our friend @thebull will take on the LA Mateos. The winners will move on to a two-week finale that includes week 17 of the NFL season, which can be very difficult since teams securely in the playoffs may rest their starters.
Consolation Bracket and a Challenge for 5th Place
In a battle for 5th place, I will take on my podcast co-host Swolesome (Team Deadmuffin). I am going to challenge him publicly without telling him first. Swolesome, if you beat me, I will give you 25 SCR. If you want to have some skin in the game, put up 25 SCR of your own, and if you win you will receive 50 SCR from me, and if you lose, I will win your 25 SCR. Do you accept?
Again, thank you to everyone who played! For those of you who didn't get in, there will be more competitions next year and I may host several leagues with bigger prizes. Take care and thanks for checking out this recap post. Good luck to the four players still battling for first place. I'll beat you next year!
Also, a special shoutout to @Pete who sponsored the competition with 30 SCR. Thanks again Pete!