This is not how I would like to manage my team. By that, I am referring to the fact that I forgot to reshuffle my team for Gameweek 3. So, I went into the third Gameweek with the team I selected for Gameweek 2. I am surprised that I even scored 39 points. Yes, 39 points which is 4 points less than the average score. The highest point for this Gameweek is 119.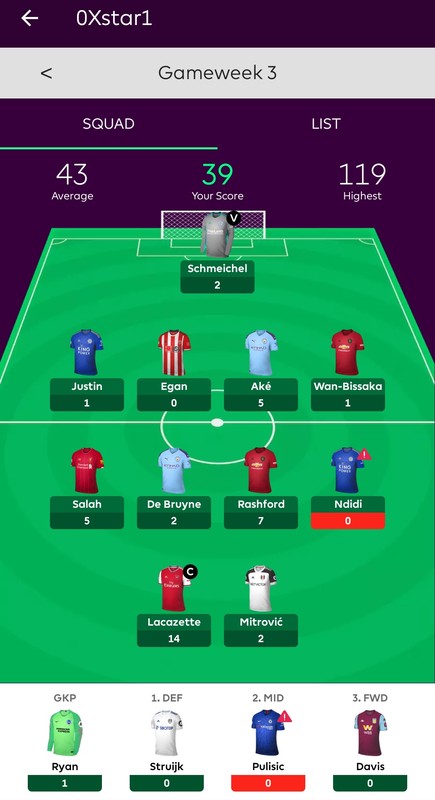 My big 3 midfielders did not score me points as expected. And, the fourth midfielder I had on my team did not play the game. That means Salah, De Bruyne and Rashford gave me 14 points in total. They are my biggest purchases and they were not up to the mark to boost my overall points.
Mitrovic was okay last week but he was pretty poor with only 2 points. I had Lacazette as my captain and thank god he scored although Arsenal lost to Liverpool today. He scored the solitary goal for Arsenal and I am okay with that. I am sour that Salah did not do enough to boost my scoring.
My defence lineup was a disaster with 7 points in total and 5 points were scored by Ake. He scored a goal but could not keep clean sheets and cool head.
I need to do some soul searching and additional research to figure out how to restructure my defenders. That will be my focus for Gameweek 4.