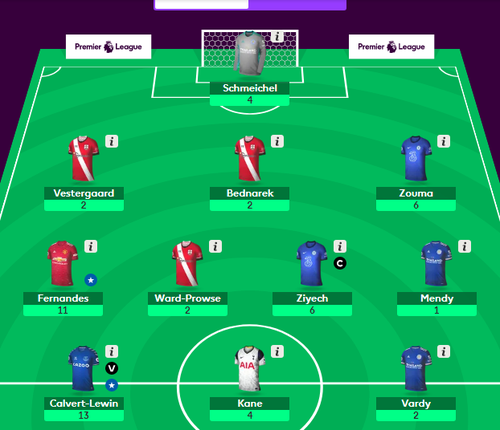 Hello everyone friends;

For fantasy football lovers, our game continues. The ninth week is over. It has not been a very good week for me. My team's roster in the picture above.

Except Fernandes and Calvert-Lewin, my scores were bad. Fernandes scored a goal this week. He got 11 points with bonus points. Calvert Lewin scored two goals this week. He received a total of 13, including bonus points.

My choice of captain for this week has been bad. Ziyech was my captain. And he made no contribution this week. He could only get 3 points.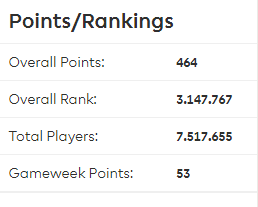 My total score this week is 53. My overall score is 464. My ranking is bad around the world. It could be better.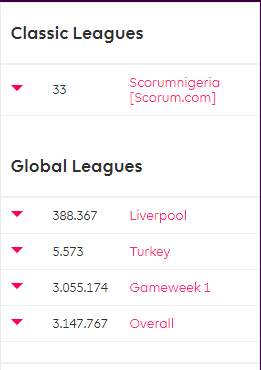 I fell back this week in our Scorum league. It's a normal situation, as it's a bad week for me. I will try to get better in the coming weeks.