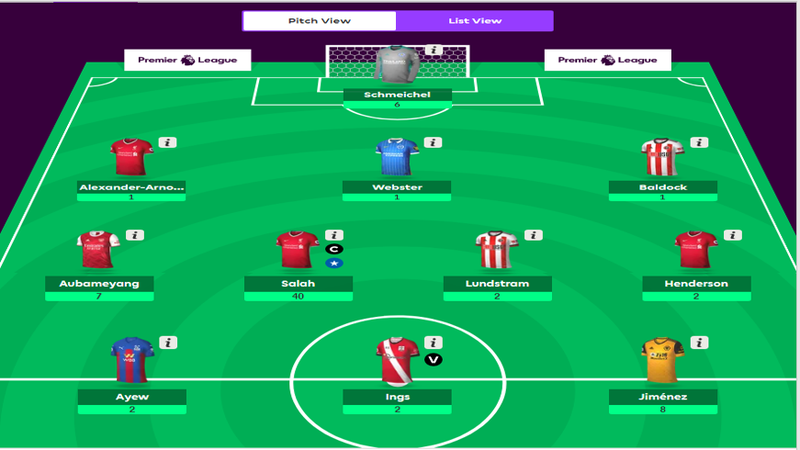 First week matches are over in the Premier League. For those who play fantasy football, first-week scores were calculated. My team got 72 points. It was a good start for the first week.

Salah became my highest pointed player. Salah scored three goals this week. He got 20 points along with bonuses. As Salah is the team captain, all his points are multiplied by two. As a result, Salah scored a total of 40 points.

Jimenez and Aubameyang are my other players who scored this week. Jimenez got 8 points along with bonuses. Aubameyang scored 7 points this week.


For this week;
Average score 50.

The highest score is 142.

The highest pointed player is Salah. His score is 20.

The highest-pointing goalkeeper is Guaita. His score is 10
Gabriel and Saiss are the highest pointed defenders. Their point is 15.

Vardy became the highest pointing striker. Vardy's point is 13.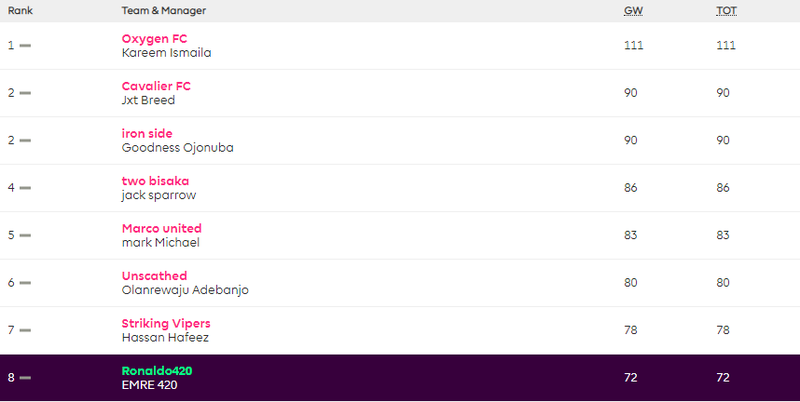 We have a prize contest for Scorum users. I'm in eighth place in the league this week. It was a good start for the next weeks.I wish everyone success in the competition. See you next week.