Playing in a Scorum fantasy cricket league set up by Tales throughout the Cricket World Cup has been a lot of fun so far.
Granted, I haven't been watching too much cricket over the last few years outside of big England matches and this has made me a terrible player. Nevertheless, I have enjoyed building my team and trying to get my head around the point boosts available to me in each round.
However, I can't help but feel that this is perhaps another trick that Scorum is missing out on. Tales pointed out that it would be ideal to have fantasy leagues that we could play in right here on Scorum. I think he's right.
Playing on an external website isn't ideal. It's taking traffic and time on page away from Scorum, but it also means that less people are getting involved. Further to this, we have no control over the features available within the fantasy leagues. I think it's fair to say that, although the fantasy league works, it's pretty clunky and I believe that Scorum could create a much more enjoyable version here that could include features that users really want to see.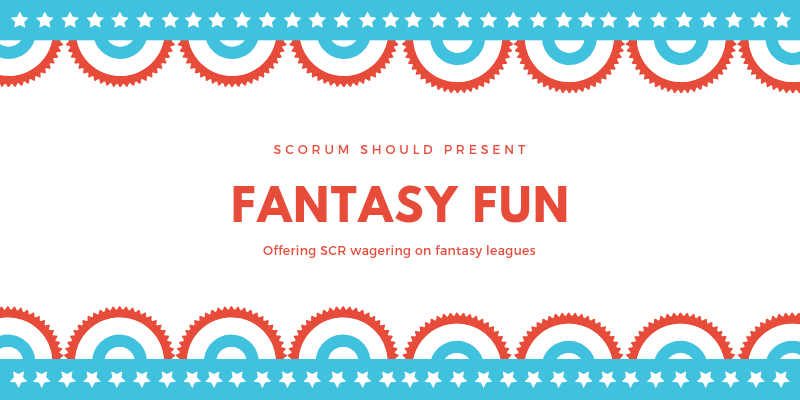 But I've also been thinking that this could be taken further. After all, the very fabric of Scorum is betting. I think it would be awesome if the developers could add fantasy leagues for all kinds of sports. Football, cricket, american football, hockey, basketball, and other sports all have big fantasy league participation.
It would be great if we could set up leagues here on Scorum that anyone could join. Some of them could have entry fees paid in SCR that would be distributed to the top 3 finishers at the end of the league.
I imagine this would be of interest to all kinds of people. If you don't want to gamble, play for fun with no entry fee. If you're interested in betting then wager whatever you like. You could even have a high roller league where players have to pony up thousands of SCR to join.
These are just ideas, but I think this kind of addition to the platform would bring a great combo of sports and betting content that would attract new people and keep users around for the long term.
Sports blogs could also be written with tips for weekly transfers, player ratings, injury updates, and other predictions.
What do you guys think? Would you be interested in a fantasy league feature with betting options?