This is my third year playing Fantasy Football - and - this year I'm in 3 leagues. Going into Week 7, this is the point during the season where (unless I'm destroying everyone with a bomb record like 6-0) options narrow and precision is needed to maximize the chances of victory.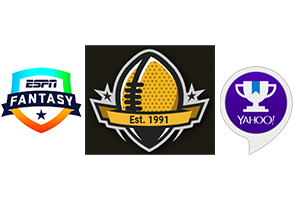 The Leagues
PRL League (16 Man, Auction, Coaches)
Work League (10 Man, Snake)
Steemit League (16 Man, Snake)


Short-Term Goal: Getting to the Playoffs
Last week, my lineups in all three of my leagues won their games. However, I have some teams performing much better than others. My goal, regardless of league, is simply to make it to the playoffs.
The PRL League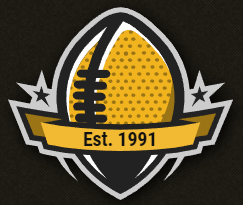 This is a league with my hometown friends in NY (I currently live in Texas) and while it's a 16 person league (yikes,) it's my first Auction Draft style league - which, IMO, if you're going to do a league of 16, auction is probably the best method to increase the chances of grabbing players that you want. The auction style also applies to waiver wire picks. Because there is no waiver wire order, blind bids are placed and the highest gets their target :)
Unlike my other leagues - in addition to drafting standard positions - we also draft Coaches, Special Teams, & Offenses. Some premium players I own include
W-L-T: 4‑2‑0
Rank: 6/16
Notable Players on my Team
Tom Brady: 27.625 Avg Pts
Tyreek Hill: 21.357 Avg Pts
A.J. Green: 17.213 Avg Pts
Rob Gronkowski: 12.600 Avg Pts
Despite this being my first auction draft, I think my best team exists in this league. I paid dearly for my premium players, however they have performed as I've expected (maybe Tom Brady even more so.) All the other filled positions have been doing fine, however, my running back game started incredibly weak - luckily it's been getting a little better. Despite my best efforts, the reason I'm facing this problem is due to not drafting as well as I could have.

Current Running Backs
Adrian Peterson: 19.264 Avg Pts
Marshawn Lynch: 17.947 Avg Pts
Chris Carson: 15.184 Avg Pts
Jordan Wilkins: 6.963 Avg Pts
I don't own any top-tier RBs in this league, which turned out to be okay. While I paid high dollars for other positions, Adrian Peterson, Marshawn Lynch, & Chris Carson have turned out to be better than I expected. I've definitely been putting too many expectations on Colts Rookie Jordan Wilkins, and it hasn't paid off. I think if anything is going to keep me going to the playoffs in this league, it will be my RB game.
How to Get This Team to The Playoffs
Addressing the RB Issue - this includes dropping Wilkins, spending my Fantasy Dollars aggressively on the waiver wire, and making some hard decisions regarding Lynch & Peterson's injuries.
The Work League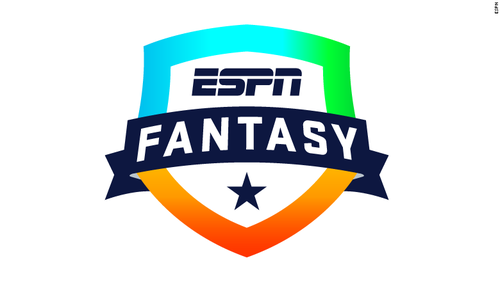 Playing Fantasy Football with co-workers is great. While the smack talk is kept to a minimum (because, after, I'm operating in a professional environment) mixing Fantasy and my day job has always been a lot of fun. We play with a total of 10 teams (10-12 team leagues are probably my preference) and began the season with a Snake Draft. I went through well over a dozen mock drafts in preparation for this, but it didn't turn out as well as I'd would've liked. I probably spent too much time preparing for my Auction Draft and not enough for this. Furthermore, injuries destroyed my initial team and I was not prepared for the fallout.
W-L-T: 3‑3‑0
Rank: 5/10
Notable Players on my Team
Todd Gurley: 28.3 Avg Pts
Tyreek Hill: 22.2 Avg Pts
Andy Dalton: 18.0 Avg Pts

Aside from the above players, everyone else I own has either been injured or not performed as well as I'd thought. In other words, I'm about to be on a major losing stream unless I can transform my team. We use ESPN for fantasy at work - and - I assume most people listen to the ESPN Fantasy Focus podcast and read the ESPN fantasy projects. Therefore, I don't. I use other indie information sources that I perceive to be reputable, like this YouTuber, in order to try and gain an unpopular edge.
How to Get This Team to The Playoffs

High Risk/High Reward - this means taking volatile chances the next few weeks on players that could have high upswing or bomb completely/not play. This is not the point in time for me to have safe lineups if I'm going to make it past mid-season.
The Steemit League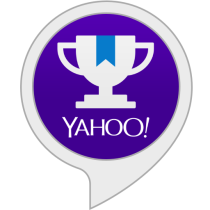 So I was only planning on two FF leagues this year, but the chance to play with the Steemit community (I love social media on the blockchain) was just too cool to pass up! The only thing is, I was not prepared for a 16 Man Snake Draft, what a disaster. And, I must admit, since there was no buy-in for this league, it hasn't been getting a lot of attention. One week I even started a player who was on IR (ouch.)
W-L-T: 2‑4‑0
Rank: 16/16
Notable Players on my Team
Saquon Barkley: 20.22 Avg Pts
Alex Smith: 17.68 Avg Pts
How to Get This Team to The Playoffs

It's not happening :) Even if I spent half a dozen hours preparing just for Weeks 7-8 in an attempt to push something out, the personal dollar amount associated with this League is zero, so I won't be spending more than 10-15 minutes with my future lineups :)
That's All Folks!
I'm very new to Fantasy Football, this is my third time playing... ever. I haven't really read or adopted the strategy of others yet, most of my actions the past few years have been based on my own experience; learning from my mistakes.
If you, however, have a canned (or personal) mid-season strategy that might be applicable to me - please let me know in the comments below!