The English premier league came back with a bang and the popular fantasy premier league is already providing some epic shockers. There have been shocking results in the league like champions Liverpool losing to 7-2 to Astonvilla and Manchester united losing 6-1 to erstwhile manager Jose Mourinho's Tottenham.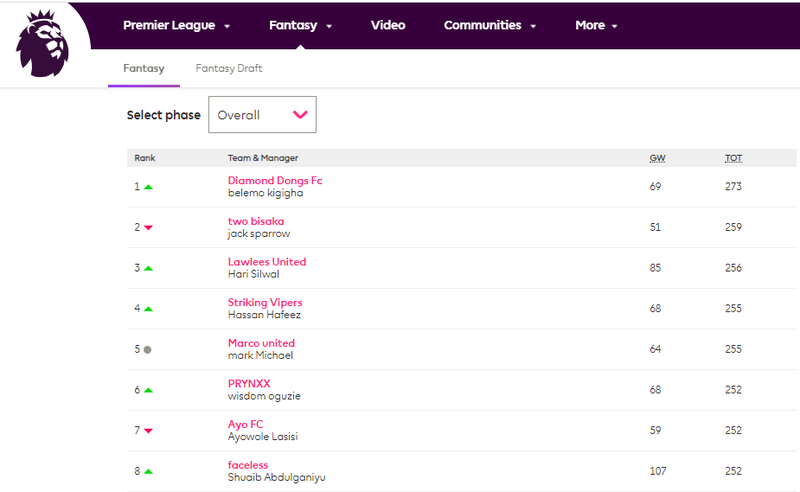 ---
We have 48 teams in the ScorumNigeria fpl and as we head into the international break, Diamond Dongs Fc is leading comfortably with 273 points. Two bisaka follows with 259 points and Lawlees united completing the first 3 spot with 256 points.
---
The league can be divided into 3 categories with the top teams having 250+ points and the middle teams between 190 to 220+ points. The bottom teams have 170+ points which is an average of 40+ points.
---
The league is still fresh to predict who is likely to top the table at the end of GW38.
---
The league will resume after the international break with Everton facing Liverpool the Merseyside derby while Manchester City face Arsenal and Leicester facing surprise of the season Aston Villa.
---
You may need to wait till after the international break before setting your teams to avoid injury problems.
---
I wish all the league participants well. Keep it up and may the odds favor you.