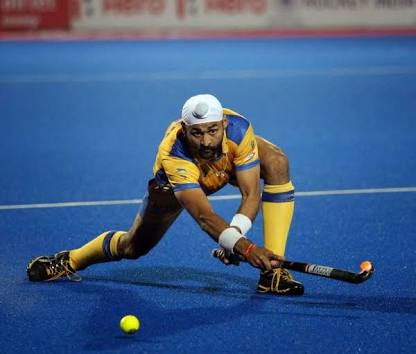 Hockey player Sandeep Singh was travelling by train on 21st August 2006 to join rest of his team for 2006 World cup.
A army man sitting in his compartment accidentally fired his gun and the bullet hit Sandeep Singh. Singh's lowest rib was fractured, his pancreas was punctured and there was some damage to kidneys and liver. His backbone was flaked too. Because of this, his body below the waist got paralyzed.
But Sandeep Singh did not lose hope and decided to recover. After the huge mental & physical struggle of 3 years, he came back on the ground in 2009 as a winner.
His return was not ordinary. He became the Fastest Drag Flicker in the world with the speed of 145km/hr. Drag flicking is a scoring technique. He is famous as Flicker Singh.
A world class player faced life-threatening accident yet he overcame it and became an insipiration for all and thus a movie is made on his life called 'Soorma' which released last week.His biopic earned just 3.5 crores on first day.
But when the biopic of a drug addict, loafer, friend of terrorists & a criminal was released, public stood in line to watch his movie and it earned 34.75 Crores on first day. Within 15 days of its release, Sanju crossed 300 Crore.
This fact is shameful and dangerous as well.
It is very clear now that instead of a world class player who fought all the odds to became a winner, the nation wants to see the movie based on a criminal.
Those who spent whooping money on tickets of Sanju should stop dreaming about the future of their children. Because their children can now see who is the hero of their parents.
Those who presented an example of a drug adict loafer to their children should see the same in them instead of a Sandeep Singh.
As you sow, so shall you reap.