Yesterday, for the first time in history, the women's Indore hockey team of Belarus became the European champion!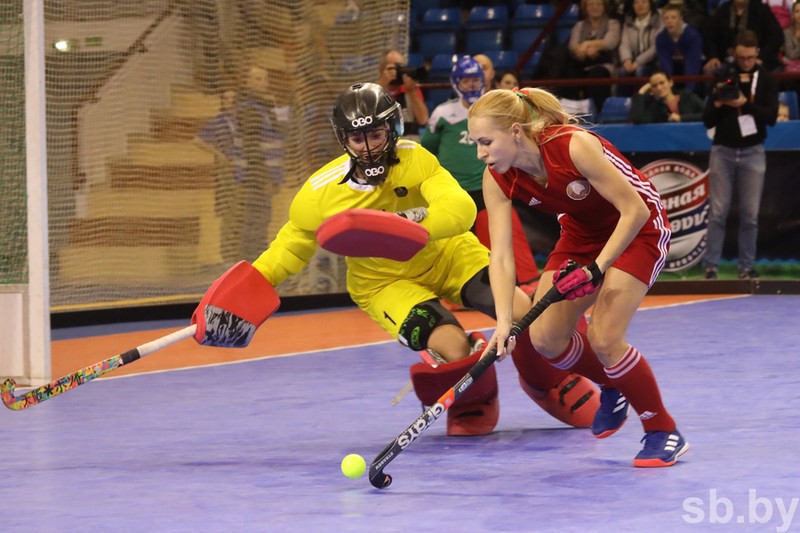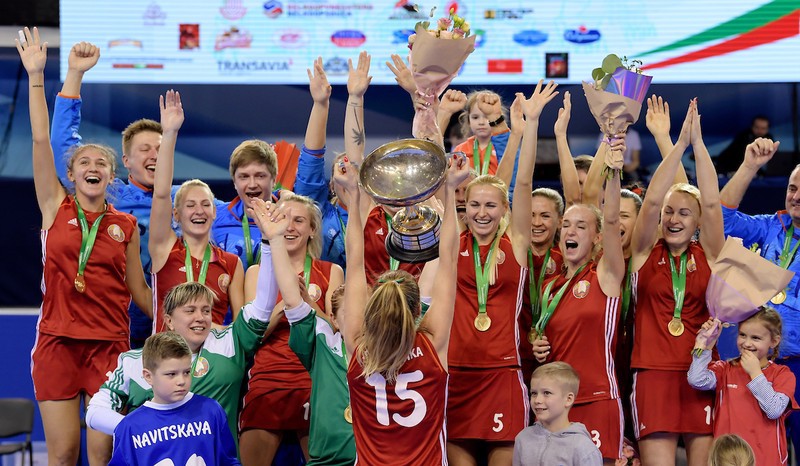 As you know, from January 24 to January 26, 2020 the main European tournament of Europe between women's teams was held in Minsk.
The Belarusians in the group stage defeated the Austrian national team and the Swiss national team, lost to the Netherlands, but from the second place went to the semifinals, where they met with the current European champions - Germany, and the hostesses of the tournament defeated the Germans 5: 2.
In the final, Belarusians were opposed by multiple European champions Nederlandy, a country in which a huge number of residents are engaged in field hockey and Indoor hockey. It seemed that only 2 days ago the teams had already played among themselves, the Belarusians lost 1: 4 and there were no chances.
And in the final game, even 14 seconds before its end, with a score of 1: 0 in favor of the Netherlands, it still seemed that there was no chance. But Belarus already played without a goalkeeper, replacing him with a fielder and in seconds before the final whistle, Marina Nikitina compares the score !!!
Then there was the final whistle, a series of shootouts, in which the Belarusians conceded, then they went ahead, then after the next shot by the goalkeeper the shooters all celebrated victory together, were upset when the judges said that this was not a victory because of a violation of the rules and a penalty was awarded instead of the shootout . This penalty was hammered, and, it seemed, the Belarusians would be morally broken.
But there it was - the decisive bullet was scored by the very same Marina Nikitina - and the Belarusian team became the European champion! Congratulations!
Silver medals went to the team of the Netherlands, bronze - to the Czech Republic.