Great Start By Indian Hockey Team Players, by winning against Hong Kong with score 26-0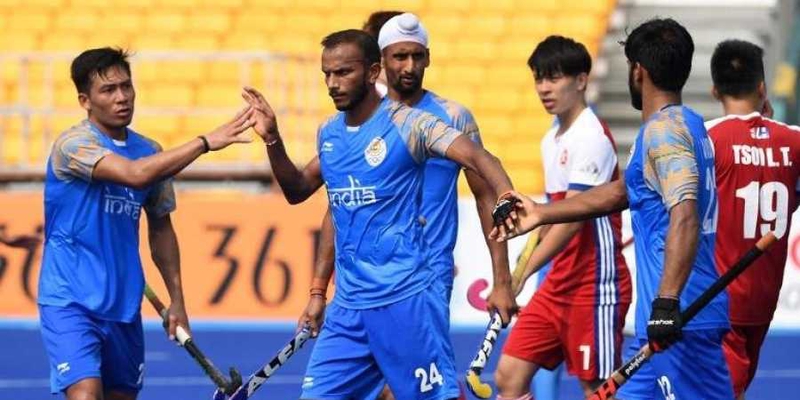 As many as 🏌 13 Indian players registered their names in the score-sheet today.
🎖 Rupinderpal Singh (3rd, 5th, 30th, 45th, 59th minutes),

🎖 Harmanpreet Singh (29th, 52nd, 53rd, 54th) and

🎖 Akashdeep Singh (2nd, 32nd, 35th) scored a hat-trick each,

While ✔️ Manpreet Singh (3rd, 17th),

✔️ Lalit Upadhayay (17th, 19th),

✔️ Varun Kumar (23rd, 30th),

✔️ SV Sunil (7th),

✔️ Vivek Sagar Prasad (14th),

✔️ Mandeep Singh (21st),

✔️ Amit Rohidas (27th),

✔️ Dilpreet Singh (48th),

✔️ Chinglensana Singh (51st),

✔️ Simranjeet Singh (53rd) and

✔️ Surender Kumar (55th) were the other goal maker for India.
Congratulation for 🎁 Winning 🎀 Against Hong Kong , 86 years record break by Indian Hockey Team.