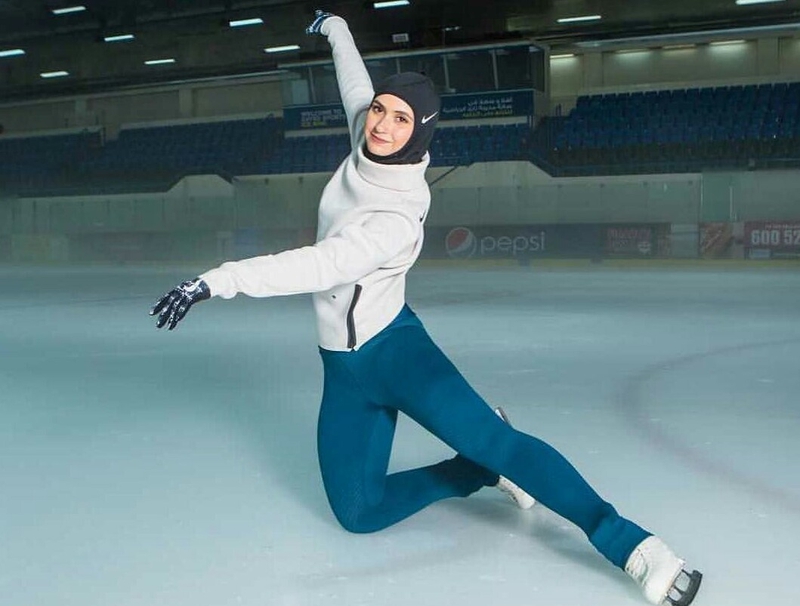 Who doesn't know the 22-year-old woman is the first Ice Skater to wear a hijab. Zahra is an Emirati Arab athlete who was inspired to become a professional skater because he was inspired by Disney films.

Zahra Lari, a 22-year-old woman from Abu Dhabi recently made an achievement at the Winter Olympics in PyeongChang, South Korea. Zahra became an ice skater participant with the first hijab, having previously been appointed to compete in Slovakia, Hungary and Italy.

He started in the world of ice skating since the age of 12 years. At that time, he was fascinated by the Disney movie: Ice Princess which tells about ice skating competitions.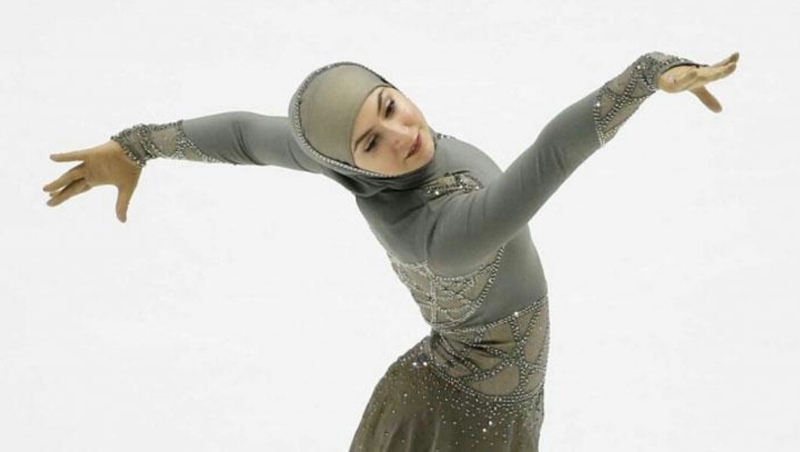 The name Lari began to be heard by the world at the age of 17 years. At that time he participated in the international championship at the 2012 European Cup in Canazei, Italy.

In the event, Lari appeared wearing a hijab. But unfortunately the clothes he wore made his value less. According to the committee, head coverings were not included in the standard of skating costumes and could endanger safety.

"After I explained that I was not disturbed or fell because of this hijab, they changed the rules," Lari added.

Zahra revealed that she was addicted to ice skating. at first he thought it was just a hobby after school. But it develops into a strong passion.

"I was amazed by the beauty of the sport. But when I tried, apparently skating was quite difficult, "Zahra said as reported by The Express Tribune.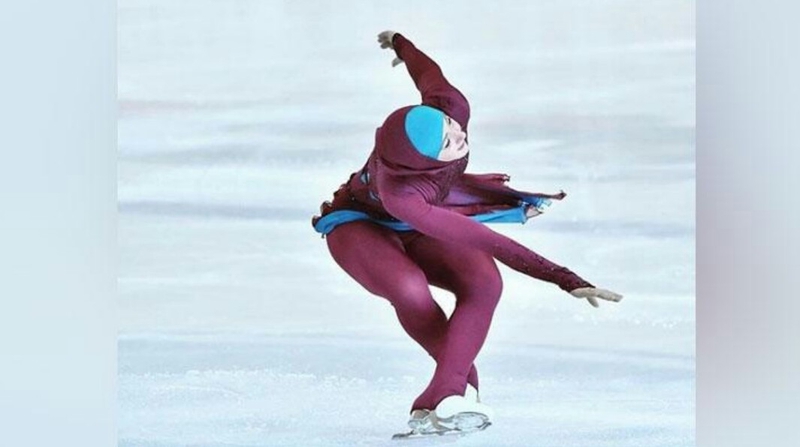 Zahra said that she repeatedly fell on the slippery ice floor. But he continues to rise and pursue sports. In fact, he felt ice skating was no longer a hobby, but an addiction.

"I am addicted, which was only as a hobby to finish school hours and then developed into a strong passion," he added.

now he is nicknamed as Ice Princess in his home country. He who is now studying at the University of Abu Dhabi routinely divides the lesson hours by training as much as 4 - 7 hours per day.

Determined to realize his dream come true, he survived and did whatever he had to do. Zahra believes that it requires gymnastic strength, flexibility and elegance of ballerinas. Zahra Lari passes all obstacles and never feels afraid.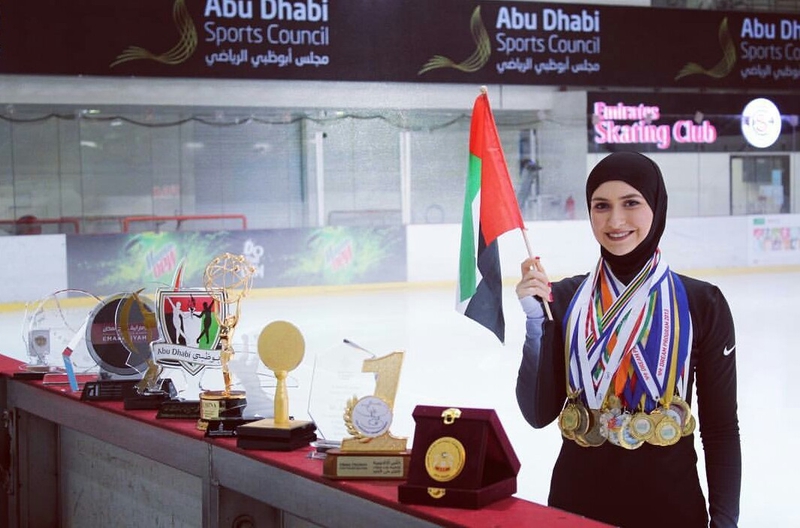 Zahra Lari is an ice skating athlete from the United Arab Emirates. Zahra became the first woman to compete internationally wearing a headscarf and the first woman to do it from the Persian Gulf state.

"My main goal is to be a representative of the Arab Emirate Union at the Winter Olympics," he explained. He also hopes to appear at the world championship.

Source Video Zahra Lari Youtube: This Woman Wants to Be The First Hijabi Ice Skater to Compete in the Winter Olympics
Thank you for visiting my blog, may be useful for us all.