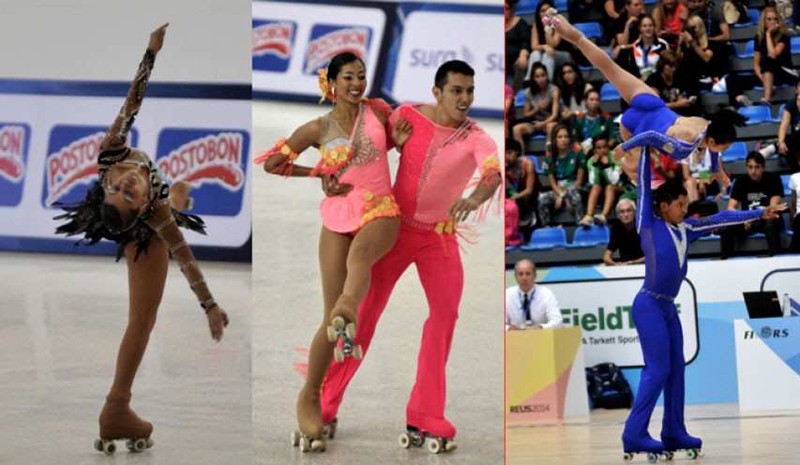 The clubs of Brazil, Panama and Chile celebrated on the third day of the Pan-American Championship of Clubs and Nations of figure skating. Those from Brazil and Panama won their first gold medal and Chileans won their first two silver medals at the event held at the El Salitre coliseum in Bogotá, Colombia.
The athletes from Panama, who had already been on the podium, won the gold medal in the combined free-class mini-children's competition with Ana Elisa Britton from the Cluppart club. On the other hand, those of Brazil, also obtained their first gold through Julia Belli of the School Culture on Wheels, who won the advanced infantile dance test.
For the clubs of Chile, it was also a reason for celebration to get their first two silver medals at the Pan American, with Loreta Angelica Giuffra from the Katari club in the free long and combined program in the pre-basic ladies category.
The clubs of Paraguay dominated this time the award day to win 9 golds, followed by those of Colombia who got 6, and Mexico, who climbed to the top of the podium on 3 occasions. The clubs of Ecuador and the Dominican Republic completed the honor roll of those who reached at least one medal on the third day of competitions.