"Kazakhstan" is one of the ex-Soviet countries and got its independence in 1990. It is the largest landlocked country being the 9th largest in the world with respect to its vast areas. However, a very small but ethnically diverse population of about 17.8 million dwell in those lands and "Denis Ten" was one of them.
Ten was the first one to represent his country at international level in figure skating, and in fact the only one to bring a medal home by winning a bronze at 2014 Sochi winter Olympics. With other remarkable achievements, he also secured a silver medal back in 2013 in the 'international figure skating competition'.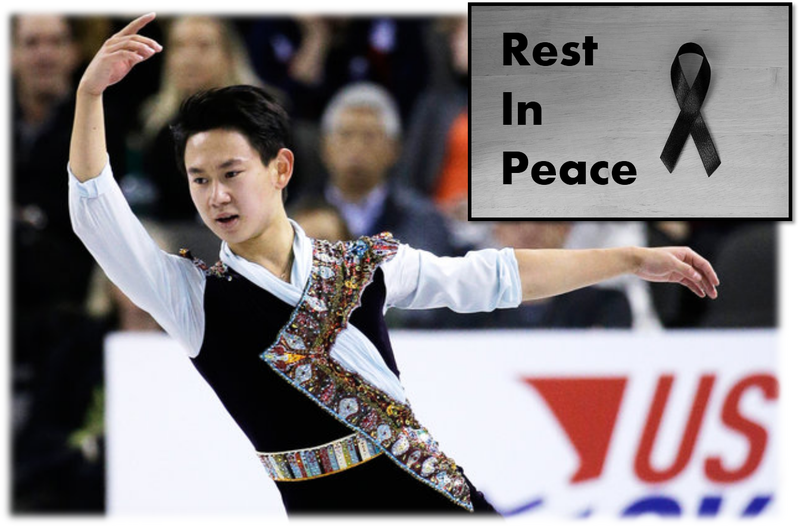 All death is certain, however the time and place of it... Ten stopped by a cafe (in Almaty) for a cup of coffee and to see some friends after parking his car outside, when some 'mirror robbers' tried to break-off the side mirrors of his car. He spotted them and approached to resist the action. The robbers drew knives and delivered him a terrible stabbing. Ten was taken to hospital, where the young star lost his life fighting his unbearable wounds.
Ten was 25 years old and was constantly working on his profession as well as other sections of life. He was working on a script as well which would probably now be converted into his autobiography movie, demonstrating his multi-talented personality. The whole country and sports community/lovers are in utmost grief. Thousands of fans and people around the world are paying tribute to the fallen star.

According to the reports, two of the suspects have been arrested and one of them (Nuraly Kiyasov) has confessed his guilt in the presence of an attorney. Nonetheless, the mourning has elevated and people are demanding for an instant arrest and justice for the culprits. On the other end, the mirror stealing gang is still on its routine and another incident right the next day was reported.
Hope the sports community would raise a voice and condemn all such actions, which lead to the loss of any innocent life.
Lets stand together for peace and against any such violence.