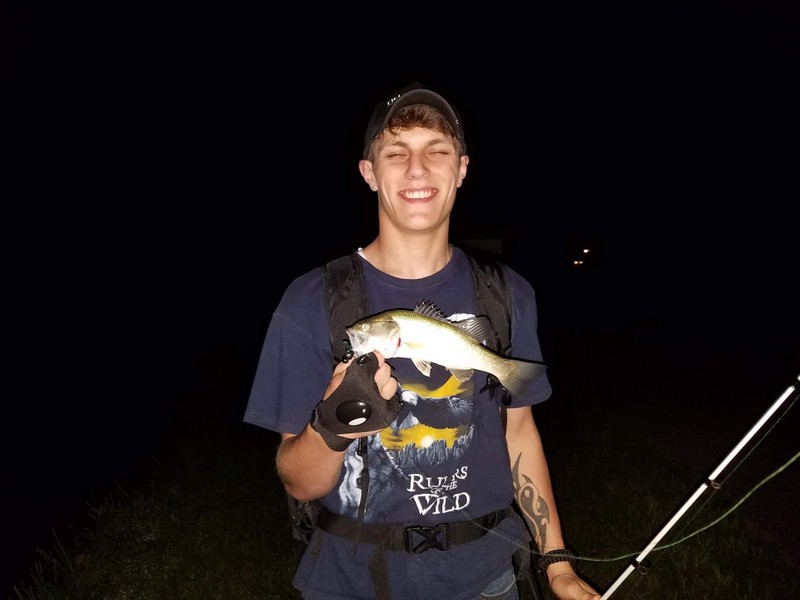 This was the first time I've been fishing with my son since Christmas, which was a short visit. I recently helped him move back to Tennessee from New York (not a fun trip) so I imagine you will see more pix of this cat. I took him and my dad fishing the other night to try some bully night bass. The frogs are out heavy right now, and I'm pretty sure most of the female bass should all be coming off of their beds.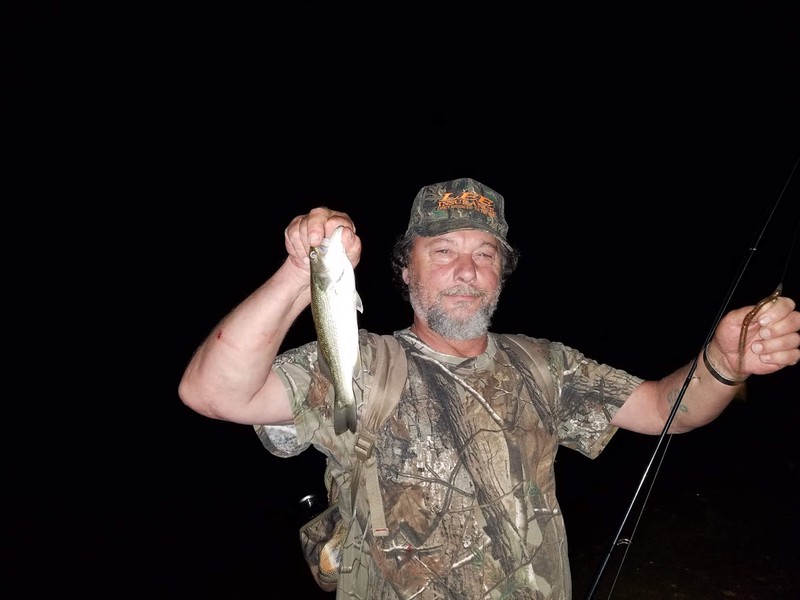 We had fun though. No significant beasties to mention. I will say one thing, my boy's catch rate has improved since he was 15. We do this thing where we keep track of how many times we catch a fish in reference to how many times we try to set the hook(s). Bites where we do not strike back do not count toward the total. He ended up 8 for 15. My dad was 9 for 29 and I was 13 for 27. All three of us led in various categories. Pops caught the first fish, El (my boy) had the best consistency and I caught the most and largest. We surely would never go hungry!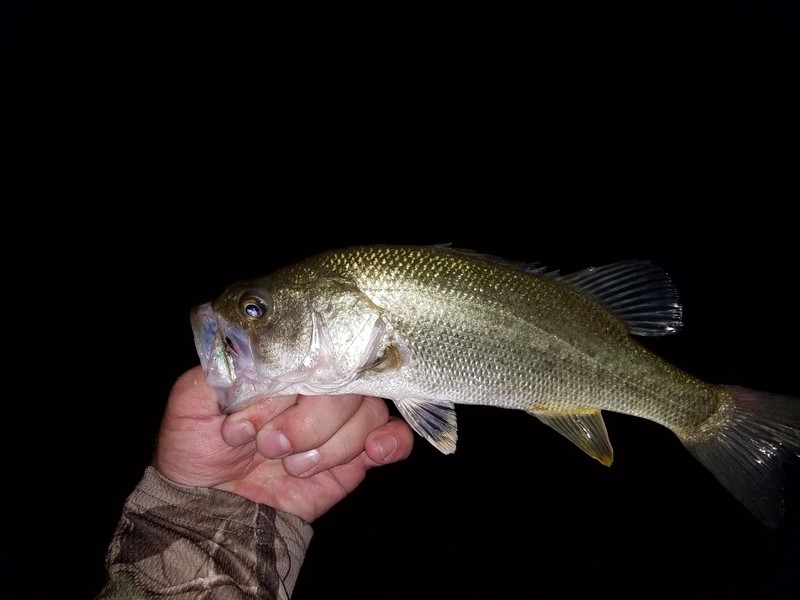 Overall, we had fun. The fish kept biting for a good five hours straight, so we did not get bored and our lures all worked pretty well. I mentioned the frogs earlier, because I love using frog type baits. I've got rattles, poppers, buzzbaits and plastics that all resemble froggies. I tested my theory that it was about time to go up top with my boy and he can attest, it is time. I caught a toad and chucked it about five feet from the shore line and it got smashed 3 times! Lucky little toad was to live another day, as he made it from the clutches of death's mouth and swam back to shore. Stay tuned for more fishies!
-Witty