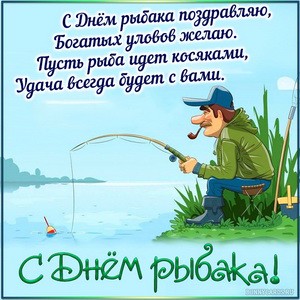 Yesterday, July 11, we celebrated one of the coolest holidays: Fisherman's Day! So, I want to congratulate everyone on this day! I wish neither a tail nor a scale. Let the fish be caught big and small. Let luck follow both on large reservoirs and on small digs.
Now I want to bring to your attention a small selection of congratulations that yesterday walked on the Internet.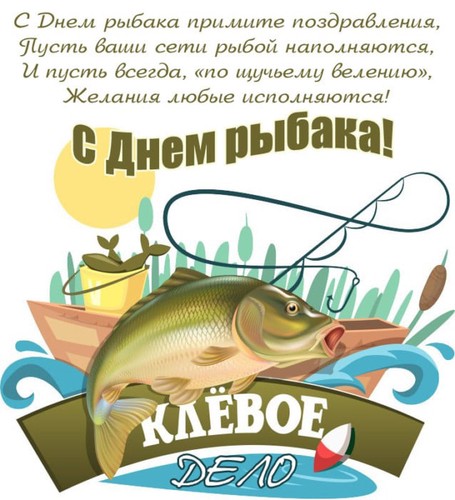 Fishing is really great power. We do not need catches, and without them we are glad to be in nature and get some fresh air.

So, Happy Holidays, everyone! Good health to all, so that you can go fishing not only in the summer, but also in the winter cold. All wonderful catches. Let only large carps, pike-perch, perches, lyaschi, pike, crucian carp and so on will always come to you. All Success!