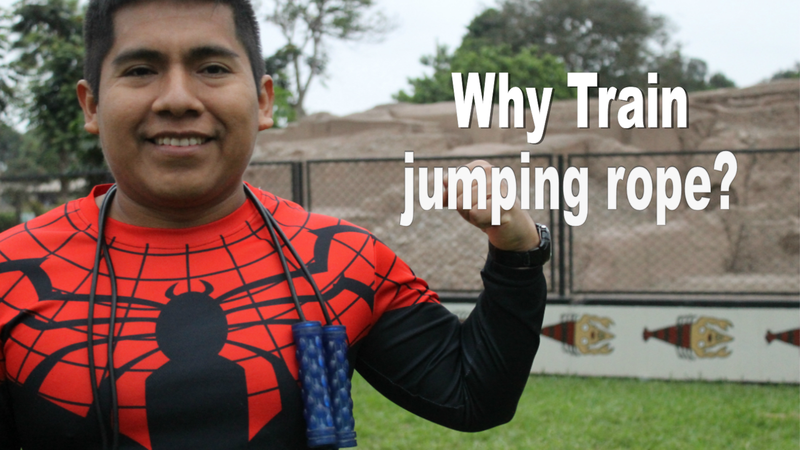 Introduction
Hello that such to all, I hope you have had an extraordinary day, this time I want to share with you a fun way to train and sure many have practiced when they were children either for fun or at school jumping rope, I remember that I jumped into physical education classes when I was 8 and even as my friends in my neighborhood. But eventually I stopped practicing when I moved to another city. Forgetting the rope because I did not know the benefits of practicing it. Since then they spent 15 years without practicing it, until my body began to seek well-being by high cholesterol I was too agitated to go up the stairs of work, I was dizzy in the head you must when. So take the reins of doing sport and I found again with the rope an instrument that we can all have at home.
Content:
Besides jumping rope is not only children's play because adults can also do it and better still practice with your children if you are a parent, you will only need 10 to 15 minutes a day.
An important fact to know is when jumping rope:
1. Burn 13 calories per minute at moderate intensity.
2. With just 10 minutes you bring similar benefits to your body to jog for 30 minutes.
Now I want to tell you the benefits, economic advantages and recommendations you have to keep in mind when practicing with the rope:
Benefits:
He wants you to know that when you jump rope:
1. You work most of your body muscles
2. Improve your cardio and cerebrovascular activity, favoring balance, coordination
3. Reduce our stress and risk of diabetes, depression, anxiety and osteoporosis.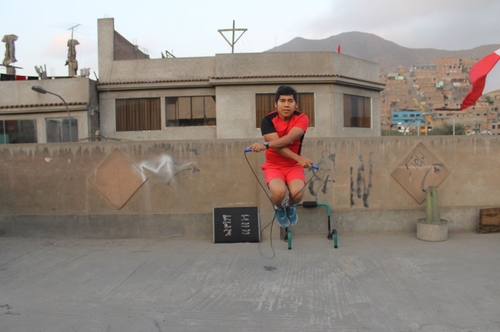 Economic advantages
1. There is No need to pay gym; You can use any space
2. Only comfortable clothes and slippers are needed
3. Have a rope.
Recommendations:
1. Perform stretching before jumping and jumping on tiptoe
2. Keep your ankles and knees relaxed and slightly flexed
3. Ideal rope Height: stepping on in half, stretch from foot to nipples
You knew that: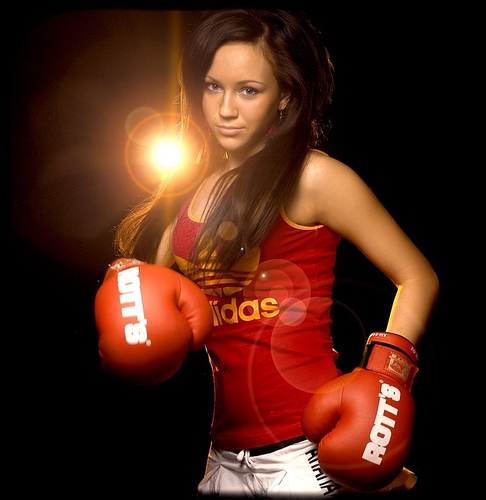 Great boxing legends like Muhammad Ali have jumped rope to increase coordination and speed in leg movement, which helps to gain confidence in the ring.
At first when you start practicing maybe you stumble on the rope, but little by little your body coordinate the movements so do not get discouraged, encouragement and cultivate this family habit and you will see that your heart will beat with happiness.
Challenge:
Now this article does not want to be read only but we take it to the experience as the practice makes the teacher so then I have prepared a video of the ways of jumping rope, come with me and finish this routine together.
Now I want to ask you friend Reader: Do you have the habit of jumping rope, if the answer is yes, what benefits have you experienced?, leave me in the comments your answer that I will gladly read to learn from your experience as well.
Conclusion
That has been all I say goodbye to the next blog, if before thank you for giving you the time to learn more about the sport habit if you like Dale a like and share with the people you want to know the importance of jumping rope. Happy day.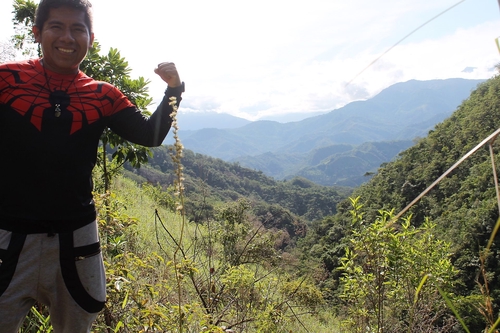 Repeat with me: I am flexibl