They say it takes 21 days to make something a habit, good or bad. I've been doing this fitness challenge with Swolesome for 21 days now and I'm finally getting in the habit of exercising regularly.
Even though I only worked out 3 times this week I'm incredibly proud of myself. I really only had one day this week that I had plenty of time to exercise. I squeezed in two more workouts on the days that I wasn't sure if I would have the time.
Swolesome on the other hand only worked out once. But I guess that is progress considering he didn't work out at all the other two weeks. Let's all give Swolesome a sarcastic round of applause.
We both owe $10 to the pot this week bringing the total to $50.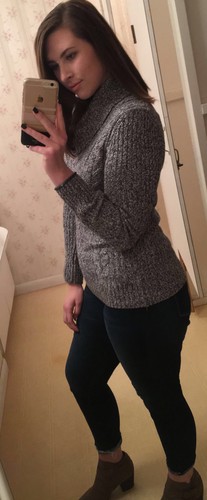 Measurements
Arms-12.5 inches (-0.5in.)
Thighs- 23.75 inches (-0.25in.)
Calves-15.5 inches (-0.5in.)
Waist-35.75 inches (-0.25in.)
I'm finally starting to see results! I didn't know how long it would take for my measurements to change so I've been pretty patient. It's not a huge difference, but it's a difference none the less. I'm looking at long term goals and celebrating every little victory.

Last weeks goals
My goal for last week was to stay away from fast food and reduce my soda intake. I did pretty well on the fast food except for Saturday I went to Chick-fil-A for lunch with my parents.Then I grabbed a single crunchy taco from Taco Hell, I mean Taco Bell, last night after work. Yeah I failed, but it could have been way worse.
As far as the quitting soda goes I'm just gonna give that up for now. I did substitute soda for tea a few times this week but I'm just tired of trying to quit soda and failing. It's not like I'm addicted to meth or anything, it's just soda. I need to take a breather from obsessing over it and focus on something else. We'll come back to that later.

Moving forward
My goal for this week will be eating an actual breakfast. I have a tendency to not eat breakfast or just grab a little bite of a snack in the mornings. Whether it's a protein shake or a full breakfast I want to stop skipping breakfast. Everyone says breakfast is the most important meal of the day so I guess I'll see what the hype is all about.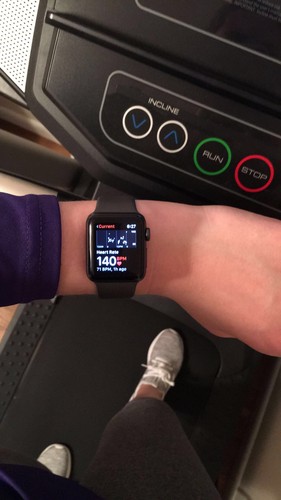 Also, I'm determined to get all four workouts in this week. It's been two weeks in a row now that I didn't get all four in and I'm tired of paying $10 to the pot, that's Swolesome's job.
It's Thanksgiving week so I know it's going to be crazy busy, but I am determined not to let that be an excuse.
I've found some new exercises to do other than my usual workout. I've been adding them into my regular workouts and have enjoyed the switch-up.
I made a post a few months ago asking for fitness advice and I've been looking back at the comments and trying some of the suggestions y'all gave me. So far I've been liking your advice. You should give me some more!
Here's to a new week and reaching goals. Don't forget to leave a comment. I love hearing from y'all!
XOXO @hellsbelle 🖤