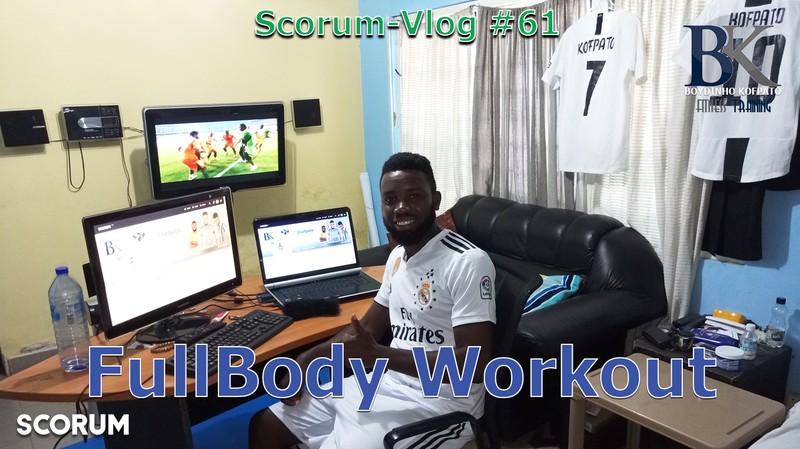 Finally, I got to do the desk exercise. This exercise was requested by @mikey some days ago and I decided to vlog about it to help all scorumians who are always behind their desk working tirelessly on the platform especially the scorum team members.
With todays exercise each set can be repeated three or four times with a lot of enthusiasm towards it and after you can continue with whatever you were doing.
In case you feel sharp pains when performing it then please take a break and move to the next exercise.
Daily series of this particular workout will be published regularly to help all scorumians blog with ease.
You can do it.
Let's get ready and stretch out behind our desk.

THANKS FOR WATCHING AND STAY FIT TILL WE MEET AGAIN!
Please don't hesitate to vote for @scorumafrica as a Witness which can be found HERE