A warm greeting to the whole Scorum community.
Recently, through the suggestion of a Scorum user, we became aware of this platform. Scorum is a place where we talk about sports and fitness and we have noticed that you have a fairly large community. Lympo is a fitness app and so we thought that having a small place on this site could benefit both communities. We at Lympo think that the blockchain is the future and we think that collaborations through various blockchains should be a must!

What is Lympo?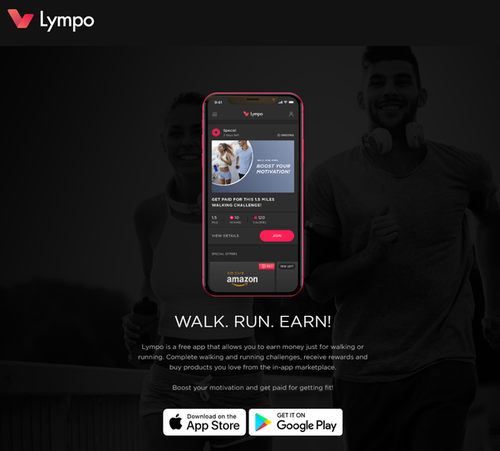 Lympo is a fitness and healthy lifestyle platform.
We have the noble purpose of wanting to encourage users to take better care of themselves and to do more physical activity. With the help of the blockchain and third-party apps, we want our users to share their physical exercise tracking data on our platform to get a reward in cryptocurrencies.
Our platform tends to create an ecosystem where companies involved in the multi-billion-dollar fitness and healthy lifestyle industry can advertise to our users who are people already interested in the topic. Through our advertising system, companies can create physical challenges for our users that include running and walking, to get LYMs in return.
LYM is an ERC 20 token (currently) and is the token that powers our platform. On Lympo you can earn LYMs simply by entering challenges such as "Today run 2KM" and sharing your data with us. Furthermore, we give the chance to win great rewards such as 10,000 LYMs only by sharing one of your after-workout photos on social media.
Our journey so far
We made an ICO at the beginning of 2018. At the time we only had a whitepaper and a potentially disruptive idea. Ada had already launched a non-blockchain version of Lympo in Lithuania, which served as a platform to find personal trainers and put them in contact with users interested in their services (Lympo.lt). The app was still a project only.
Immediately after the ICO, Lympo was listed on renowned exchanges such as Kucoin, Gate and Bitfinex. Shortly thereafter there was a partnership with Caroline Wozniacki, the famous tennis player. We are now present on her personal website alongside other major brands such as Rolex, Adidas, etc.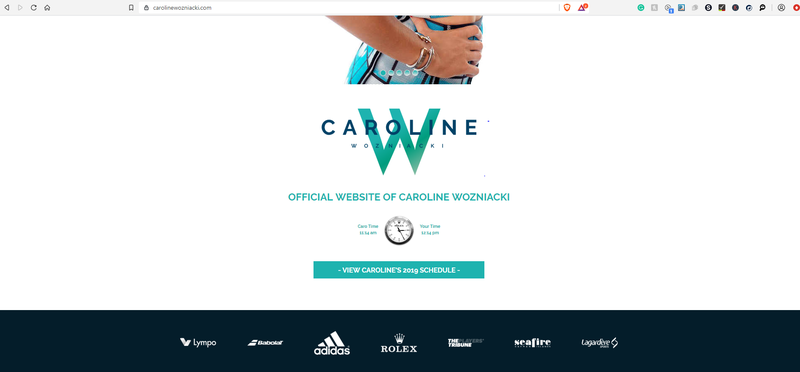 Seven months later, more or less, we launched the app in conjunction with a partnership with the NBA club Dallas Mavericks. The presentation press conference was held by Mark Cuban and Tony G. Meanwhile, to celebrate the launch of the app, Lympo organized a marathon in Vilnius, Lithuania, where about 4,000 runners participated.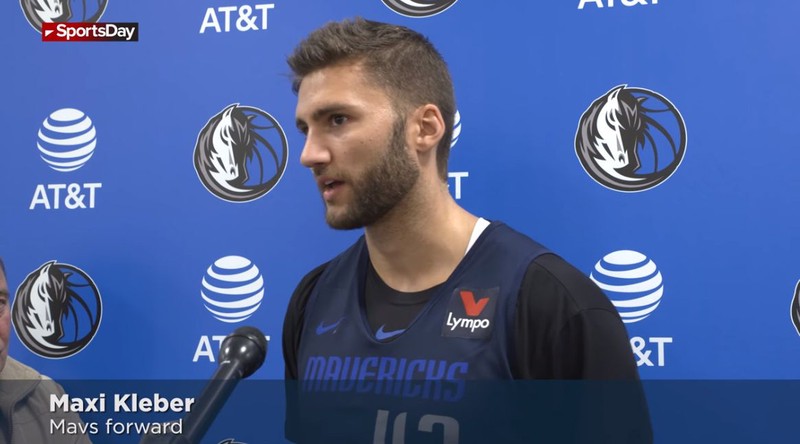 From the birth of the app to today, in about eight months, users have gone from 0 to 250,000. We expect to reach over 1 million users by the end of the year with very important news to be released at the end of August 2019. Finally, in July 2019 we formalized the partnership with Samsung: Lympo will be present and is already on the list of Dapps on the Samsung blockchain wallet where it is currently listed in place number 1 and is one of the 17 tokens that can be held in the same Samsung wallet which is pre-installed in all S10 and later models.
Lympo in Numbers
App:
Downloads: 250,000+ users.
DAU: 20,000+
WAU: 40,000+
MAU: 80,000+
Challenges Joined: 5,500,000+
Challenges Completed: 4,000,000+
Social Media:
Telegram: 7,000+ members
Official Page Facebook: 19,000+ followers
Official Twitter: 13,000+ followers
Official Instagram: 2,700+ followers
Lympo Team
Our team is composed of over 30 highly qualified members who strongly believe in the project. People who are committed day by day to the growth of the project, to resolve any doubts of the new users who approach Lympo, and to seek and find new partnerships.
The Lympo Telegram is one of the most active Telegram Channel in the crypto world. An active channel where every day there are constructive discussions and where we're able to reassure even the most skeptical investors. Arvydas is the community manager that you will find online 24H on 24H (does this guy never sleep?🙂) and who will be able to answer any questions or concerns. The feeling, in general, is very positive on our Telegram.
In addition, we have a very influential CEO Ada Jonuse, who the magazine Lattice80 has included in the 100 most influential people in the crypto world, along with our advisor Taavi Rõivas. Lympo is backed by Tony G, a well-known professional poker player, entrepreneur, and Lithuanian European parliamentarian.
A Welcome Bonus for YOU
We decided to reserve a welcome bonus to Scorum's friends. If you are new users and download the app in the next 7 days you will load 20 EXTRA LYM in your account, which can reach 50 if you follow these additional steps:
+5 LYM if you enter our Telegram channel
+5 LYM if you like it on Facebook
+5 LYM if you follow us on Twitter
+5 LYM if you follow us on Instagram
+10 LYM if you upvote this post
For social tasks please post the links in the comments section below this post, to be able to collect your extra LYMs please register the app follow this Google form.
Important note: so far we have opened the app to three markets (United States, South Korea, and Lithuania) but we will open others in the coming months.
If you are not part of the countries listed do not despair! Here at Lympo, we take care of our users!
We have created the possibility to download and use the app as a preview to our stakeholders who do not live in the three countries mentioned above. In addition, with a holding of at least 10,000 LYM you can participate in two annual airdrops. Some of our early adopters, in the last 12 months, with the airdrop released last year and the one we will distribute in late August and early September, have already earned over 20% of their holdings in Lympo! Follow this link for more information or join our Telegram channel!
A question before saying goodbye: are you using fitness apps and earning money? If yes, which ones? If you are not using any and are reluctant to the idea, leave us your opinion in the comments section below.