Today I want to start a new challenge. A challenge that for me is at the limits of the impossible: eating healthy for 90 days and doing physical activity.
I am a person almost arrived at the threshold of 30 years finds himself "slightly" out of shape. In practice, it is normal and expected: I make a sedentary life between office, home, computer, and videogames but, above all, I do not do any physical activity and I eat very badly.
All my life I'm used to eating any sweets or any sweet things I could think of. Lately, I have even eaten 2-3 ice creams a day. In addition, both at breakfast and lunch and dinner, I keep eating badly: I always eat bread accompanied by meat or cold cuts and always accompanied by the Coca-Cola. The results are that now at 29 years weight 98KG x 179CM in height.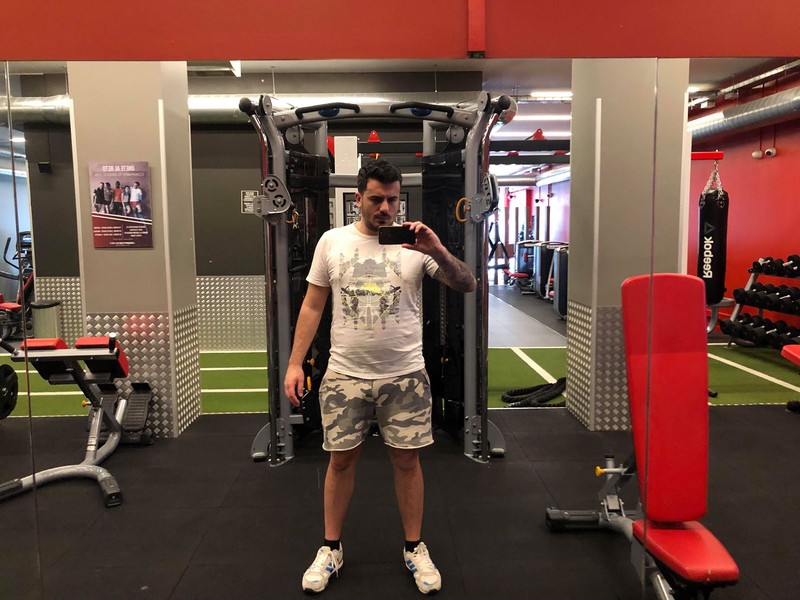 As mentioned before, my problem is to eat badly and to not exercise. I have almost reached 20 kilos above my ideal form weight. I hope with this post to motivate myself and serve as motivation for people in situations like mine. It will not be easy, for example, today I started with the first day of the gym, and after the initial enthusiasm of the enrollment and having prepared the bag to go to the gym, I was looking for any crap or excuse to postpone, delay or avoid this event. In the end, I took courage by telling myself that I could not lose this struggle between the rational mind and the irrational mind. Once I got to the gym, it was also difficult there. I did 40 minutes of cardio that seemed endless and where I could not even physically increase the intensity so much. I did other exercises and I finished and here I am writing this post of self-motivation.
I hope there is someone on Scorum who can give me advice, especially on nutrition. Keep in mind that I eat everything based on sugar, and fruits and vegetables in my diet do not exist. I will make this challenge by inserting fruit, vegetables and all sorts of healthy food and I really hope to make it. My partner and supporter @sarahmadd will help me a lot on this path since I was also influencing her way of eating with my junk food, which until before getting to know each other, was super healthy.
I will do a weekly post to update the blog of my progress (at least I hope) by including tables on what I ate daily and what physical activity I have done. I planned to do physical activity at least 3 times a week and eat junk at most once a week. So see you on day 26 for the next update! If you have any question or tips or advice please let me know in the comment section below, thank you.