It's a new week and the isolation moment still continues. In my state, I received information that the lockdown is now extended indefinitely and the only creator knows when the lockdown will be over but I know soon this will become history.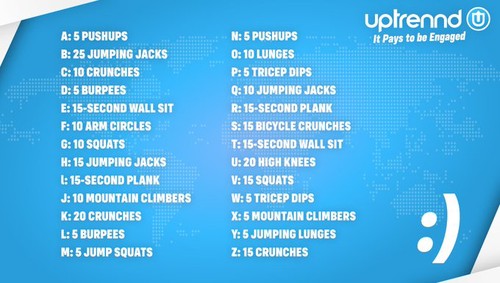 Do we stop our engagement and stay isolated in our various abodes? Will pandemic stop us from energizing our muscles and do some workaround with light exercise to keep our body healthy?
Uptrennd the fastest userbase and engaging platform with reward, release healthy exercise challenge with a huge reward of about 300 US dollars... It's a way to keep ourselves busy, healthy, and stay safe while at home.
Check out the tweet below and act!!