Isn't it very surprising that a goalkeeper of Gianluigi Donnarumma's quality and talent is still languishing in the transfer market as a free agent? More astonishing that a team like AC Milan allowed him leave on a free.
Over the years, of all football players, the least expensive ones have always being the goalkeepers. This may be inadvertently down to the virtue of their role in the game which, although very important, many see as the least important. Can you imagine a football game without a goalie?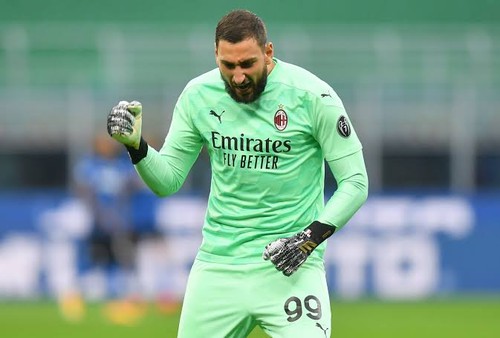 The narrative began to change in 2001 when Gianluigi Buffon signed for Juventus from Parma for £32.6 million and the latest being £71 million that Chelsea paid Athletic Bilbao for Kepa in 2018.
Let's take a look at why the Italian, Donnarumma may still be in the transfer market, although there are strong indications that he may be on the verge of joining French giants, Paris Saint Germain, with Barcelona also reportedly in contention.
The reason these clubs may be uninterested is could largely be linked to having goalkeepers who are currently at their peak and Donnarumma is not a kind of talent you sign to play second fiddle.
One of the those that would have been a favorite contender for the 22-year old's signature is Manchester City, given their financial stronghold and project. But in Ederson Moraes, they have a reliable goalkeeper who, although, may have had some torrid times in front of goal, is arguably one of the best goalkeepers in the world at the moment. This is also buttressed by his claiming the 2021 Premier League Golden Glove for the second consecutive season with 19 clean sheets.
Chelsea, another money house who spent over 200 million in the last summer transfer window would have also been lobbying for the Italian, however, they have just only found a new love in Eduoard Mendy who joined late last summer from Lille and has proven to be a safe hand for them. He marginally lost out on the premier league Golden Glove award to Ederson.
Manchester United, although may not have been strong favorites, they currently have a promising talent in Dean Henderson, who has come in to challenge David De Gea for the first shirt. De Gea, another good goalkeeper in his own rights.
Arsenal definitely do not stand a chance, given the wage Donnarumma is asking and his agent's fees, coupled with the fact that the Gunners will not be in Europe next season. They really would not have stood a chance.
Barcelona are in a financial turmoil with their overbearing debts which has seen them result to showing interest in signing free agents like Memphis Depay, Sergio Aguero (confirmed), Eric Garcia (confirmed). They have a Marc-Andre Ter Stergen who is another world class goalkeeper and it would be difficult to oust him.
Real Madrid may also be looking disinterested as they have a certain Thibaut Courtois who has proven to be worth his spot in the team since his arrival from Chelsea in 2018, having also once played for their city rival, Atletico Madrid.
Bayern Munich are not ones that always fancy foreign goalkeepers as they seem to prefer ones from home. From Michael Rensing, Sepp Maier, Oliver Khan and currently, Manuel Neuer, they prefer nationals and may not too much fancy the Italian. Even though Neuer is now 35 years old, they currently have Alexander Nubel and Ron-Thorben Hoffman as backups, who are both Germans. So, Bayern not really in the show.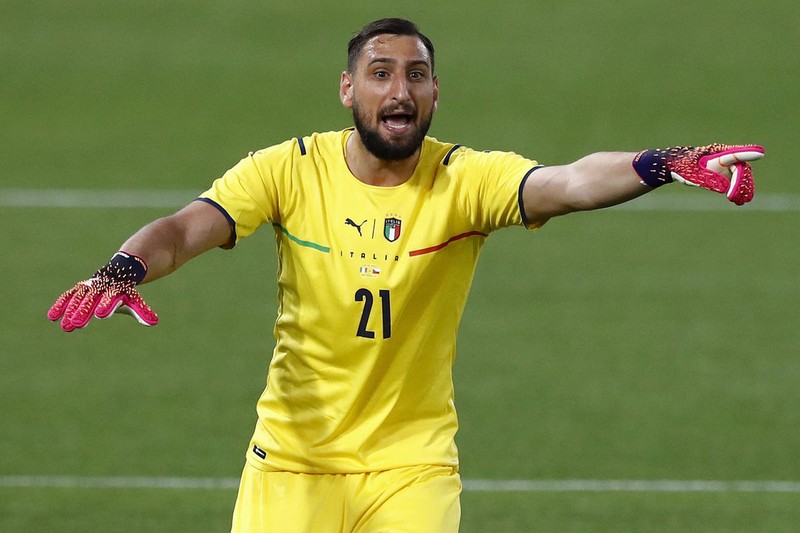 The only team that may most likely tick all boxes is PSG. Not because Keylor Navas is not good enough. The Costa Rican who is now 34 years old had reached his peak with Real Madrid, particularly being an integral part as they won the Champions League three times in a row. There is a need for a replacement and Donnarumma will be a perfect fit for the Paris project.
Not many would have thought that a goalkeeper like Donnarumma would be leaving for free and any team that finally snaps him up would have gotten themselves a rare gem. At 1.96m, he's definitely a commanding figure in front of goal.
Donnarumma, who is currently on national duty with Italy preparing for the Euros kept 14 cleans sheets in the Serie A last season for AC Milan, conceding just 38 goals in his 37 appearances.