It is a popular saying in my local parlance that "twenty children cannot play for twenty years". Look around you and you'd notice that some of those with whom you attended preparatory or elementary school, perhaps, just a handful of you still keep in touch.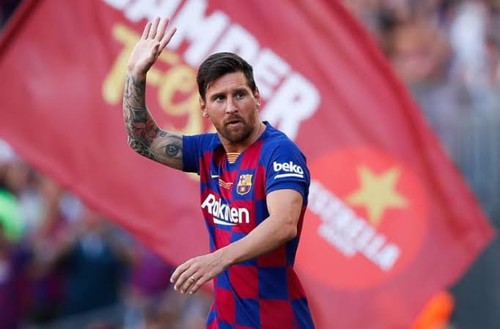 The world of football arguably has not witnessed such a romance as was between Barcelona and their now erstwhile talisman, Lionel Messi, who finally leaves the club after over 20 years of a fruitful union.
Messi became a free agent as of July 1st 2021 and it was going to be a mountain to climb for Barcelona if they were to keep him. Glaringly, it was difficult, as they were unable to reach an agreement before June 30th when his last contract expired.
There looked to be light at the end of the tunnel, eventually a couple of weeks ago after the Argentine accepted a 50% pay cut in his wages as the club offered him another 5-year deal until 2026. Despite this cut, Messi still stood as the highest paid footballer in the world.
Problem, however, resurfaced a couple of days ago as Barcelona were still unable to register the Argentina captain, even after the pay cut due to their financial frailty and La Liga wage regulations.
It is reported that the club thereafter asked Messi to take further pay cut which didn't go down well with the player's camp. In fact, the Blaugrana are also seeking their vice captains, Sergio Busquet and Gerard Pique to take up to 40% pay reduction for new contracts in order to scale down their wage bill.
The inability of Barcelona to get other players with exorbitant wages, like Phillippe Coutinho, Antoine Griezmann and Ousmane Dembele off their books is another stumbling block to meeting the wage bill regulations.
Following Messi's decision to walk away from the deal, questions have been flying around as to whether he left for the money or not, with Paris Saint Germain said to have made contact with the player and his representatives.
It is very difficult to say that Messi has not shown Barcelona true love over his career since making his debut for the club in 2003, going ahead to make 778 appearances and scoring 672 goals in the process to break all available club records.
He had a gentlemanly agreement with the club to leave last year or at any time he desired and despite the drama that ensued, which saw to the eventual exit of former club president, Josep Bartomeu, he still stayed at the club after a summer-long drama and almost single-handedly dragged Barcelona to third position on the log, missing out narrowly on the league title.
It would not have been expected that Messi would play for Barcelona for free. Yes, the club played a great part in his early life and accordingly, he had done enormous things for them for the past 18 years, taken them to heights unimagined.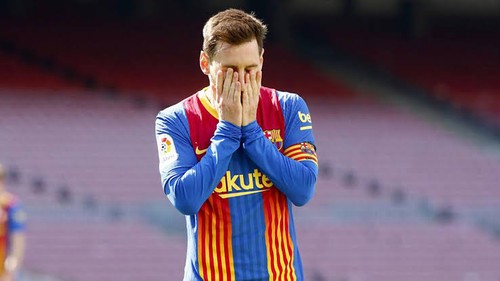 To fault Messi for leaving at this point is perhaps the height of unfairness. What else would be expected of him? There were times it was reported that he got offers to fill a blank cheque of the wages he wanted, but stuck wth Barcelona.
If there was anyone whose future at a particular club was almost certain every season, it was Lionel Messi. He wanted to play only for Newell's Old Boys back in Argentina after Barcelona. He never wanted to leave.
Perhaps, some might think it's a hard one, but there may never be a better time for him to depart. Despite all the agenda, he still leaves the club with his head held high and the greatest player in their history.