It is no longer news that Turkey international, Hakan Calhanoglu has signed for Inter Milan from arch rivals, AC Milan on a free transfer.
The former Bayer Leverkusen man agreed to a three-year deal that would see him earn €5 million yearly and additional €1 million a bonus with the Nerazurri.
This is one of the biggest rivalry coup that was planned and executed without any fuss or noise.
There were really no rumours, as the player was on international assignment with Turkey at the Euros. The news broke and before we knew it, the deal was brokered. Amazing.
Is something wrong at AC Milan?
The last we heard, just after the European leagues came to an end, Inter Milan were the ones in need of letting players go to help their financial situation, it is, however, surprising what has happened to AC Milan.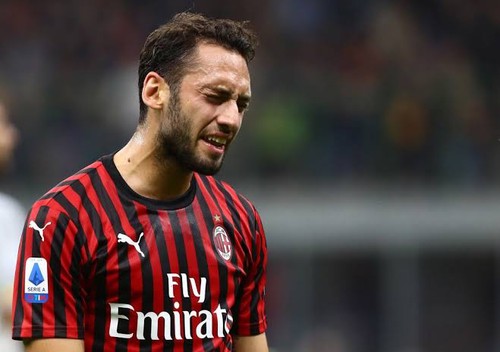 In just less than a month, they have lost two key players. First, it was goalkeeper, Gianluigi Donnarumma who joined Paris Saint German, and now Calhanoglu.
What is more worrying is that both players left the club for free. How on earth did AC Milan allow such great assets to run down their contracts?
For the first time in seven years, the red side of Milan return to the Champions League and when they are meant to be reinforcing, they seem to be falling like a pack of cards.
Although they have succeeded in making Fikayo Tomori's loan move from Chelsea permanent and also secured Zlatan Ibrahimovic for an additional year, it is a great concern, both from footballing and business perspectives that such talents would be lost and for nothing.
Calhanoglu may have had a bad tournament with Turkey (which I don't believe is the reason for allowing him go), his talent is undoubted. He score nine and assisted 12 goals in 44 appearance for AC Milan last season in all competitions.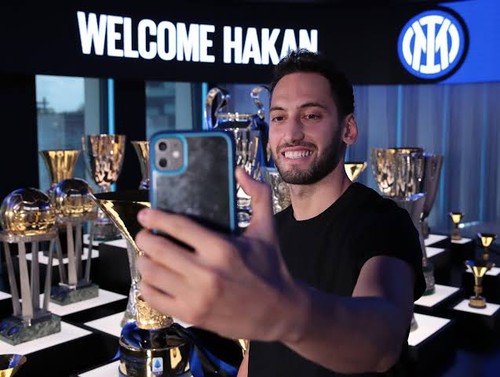 Reports have it that AC Milan were only willing to offer him €4 million yearly and €500,000 as bonus, figures that are one million and five hundred thousand less respectively of what he got at Inter Milan.
While it is almost unbelievable that this little variance led to his departure, the AC Milan board need to look inward if they are to remain competitive next season.
Time will tell if allowing him leave was the right decision. How the first Milan derby will react to him is something we all can't wait to see.