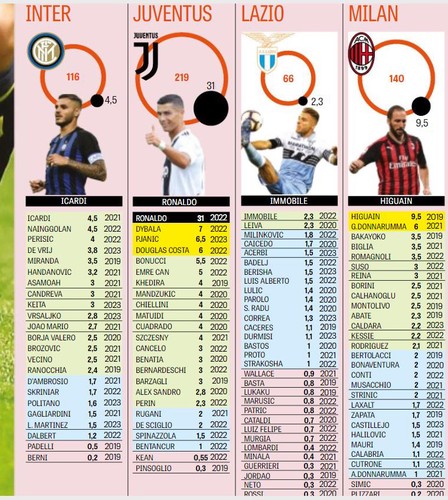 Former Manchester United and Real Madrid superstar, Cristiano Ronaldo currently is the highest earner per season in the Italian Serie A according to reports.
The Portuguese earns a whooping £28 million per season more than three times the second highest earner in the league, Gonzalo Higuain who Earns £9 million.
Ronaldo has been much talked about, following his £88 million move from Real Madrid in the summer with some quarters saying he is no longer worth the price paid for him.
Despite Juventus having a perfect start to the season with three wins in three, Ronaldo has yet failed to score, drawing criticism from various quarters.
That the 33-year old is the highest paid player in the Serie A is no surprise but the astonishing part is the jaw-breaking gap between him and the next highest paid, Higuain.
Juventus are the highest spenders on salary on about £197 million, followed by AC Milan with £126 million.