One of the biggest stories currently in the transfer mill is that of Barcelona (or should we say ex-Barcelona) star, Lionel Messi and where the spectrum of his future lies.
The Argentina captain, who is currently on international duty at the Copa America became a free agent, after his contract with Barcelona expired on the midnight of the 30th of June hence, fuelling speculations of what next for the star man.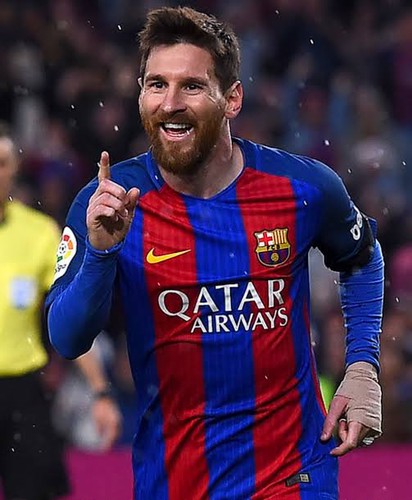 Messi was caught in between club politics last season as he tried to force a move away from the Catalan club after he claimed to have been deceived or betrayed by former club president, Josep Bartomeu.
In a string of roll over effect, the Blaugrana saw their league form dwindle that left them at the cusp of missing out of Europe at the beginning of the season, before finally getting their acts together as the campaign progressed.
The return of former president, Joan Laporta has, however, seemed to reignite the positive energy at the club, resulting in a better finish to the season, albeit, not a satisfactory one by their standards.
Messi's contract expiration has left a lot hanging with suggestions that Paris Saint German are looking to sign him and his former manager, Pep Guardiola is also interested in linking up with him, a story that has lost weight with time.
Here a a few reasons why the six-time Ballon d'Or winner may sign a new contract and remain at Barcelona.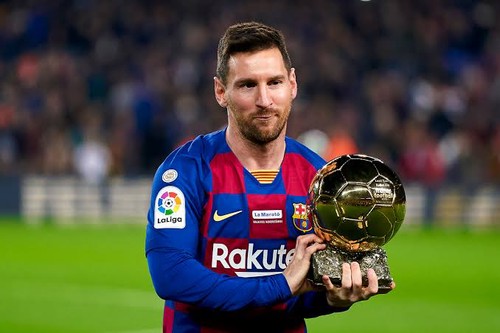 *1 His ties with Barcelona
Not many players had such an emotional tie to their clubs like Lionel Messi does. A club where he has been from childhood and one that helped him through his trying times.
Having spent 21 years at the club, many feel he has paid his dues to the club. However, emotions don't work that way.
One of the most difficult things to do is to move away from a place that defines your life and who you are, having spent basically one's whole life there. This is believed to be a challenge to Messi leaving.
2. The return of Laporta
The return of their former president looked to have brought belief back into the team and many believe it may be a factor that will keep Lionel Messi at the club.
Messi's general disposition and body language on the pitch was reportedly better, following the return of Laporta and that he looks to be enjoying himself again.
The duo have enjoyed a good relationship and the president has promised to restore the glory days of the club with quality investments.
Currently, they have gotten Eric Garcia, Sergio Aguero and most recently, Memphis Depay, all on free transfer and may still be on the look out for more businesses to be done, preferably ones that do not require big money or totally free, due to their current financial constraints.
3. The arrival of Sergio Aguero
Manchester City's record goal-scorer and Messi's compatriot, Sergio Aguero signed on a free for Barcelona as part of the club's rebuilding process.
One may question the rebuilding as two of the players brought in, Depay and Aguero are not most likely long-term investments but ones to do a quick fix.
Many believe that Messi played a huge part in seeing to the signing of Aguero, his friend from a long time and it would make no sense for him to leave when he now has a chance to form another formidable partnership wth someone close to him.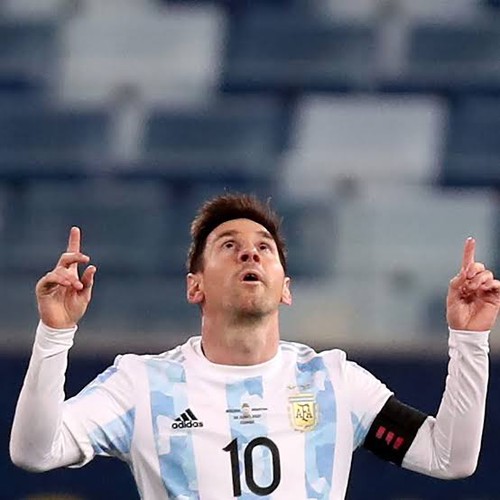 On the flip side of the coin, others believe that the arrival of Aguero may be a way to compensate fans for the for imminent departure of Messi.
Largely, it doesn't look like Messi will leave at this time, now that his friend is around.
4. Family Man
One of the reasons pundits believe Messi has refused to leave Barcelona in a long while is due to the comfort of his family and the struggles that may come with them relocating.
In an interview last summer, he mentioned that his kids were asking, following the news about his imminent departure, if they would have to relocate and were not so happy about it.
This may still play a big role in the decision for his future.
5. Messi wants to stay
Messi could have forced his way out of the club last season, but the Olympic-gold winner refused to do so, citing that he would not want to leave the club in such distasteful manner, despite not being happy with how things went down.
Manchester City were reported favorites ready to land the Argentine and match his salary asking however, he failed to break the turtle's back and rather decided to stay for at least one more season.
Perhaps, Messi himself is unwilling to leave the club and only wanted reassurance from the management of the club on their goals after selling one of their most prized assets, Luis Suarez to Atletico Madrid, with the Uruguayan leading Atletico to the La Liga title. It was rumored that the club's decision to sell Suarez was not one that Messi welcomed.
Whether Messi leaves or stays will definitely be a big move on either side.
Should Messi leave or re-sign for Barcelona?. Let's have your thoughts