Despite not having much support at Wembley on Tuesday night like they have previously enjoyed in games at the Stadio Olimpico de Rome, Italy stood their ground to edge Spain on penalties and reach the final of the 2020 European Championship.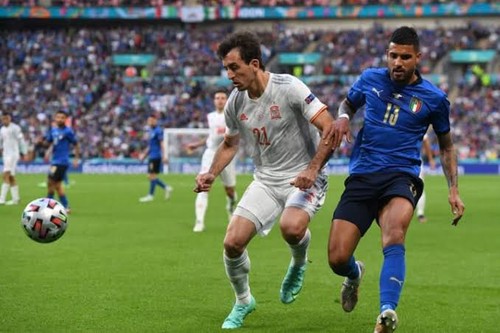 In what has now become the most played fixture at major tournaments and a rerun of the 2012 Euros Final, the resolve of both teams were put to test on the night.
Federico Chiesa, who started on the right in place of Domenico Berardi put Italy in front on the hour mark. A telling counterattack started by goalkeeper, Gianluigi Donnarumma was executed cleanly by Lorenzo Insigne, whose great work released Ciro Immobile on goal, but an Aymeric Laporte challenge took the ball to Chiesa, who bent a curler into the right corner.
With ten minutes to go, Spain needed a savior and this came in Juventus striker, Alvaro Morata, who scored at the end of a brilliant team move by Spain to draw the teams level.
Into extra time, both teams had chances to kill the game, but failed to do so and the game went into penalties. A test of nerves for two strong teams.
Italy triumphed 4-2 on penalties despite Unai Simon saving the first take by Manuel Locatelli. A wild kick into the stands by Dánì Olmo and a Donnarumma save of Alvaro Morata's penalty gave Italy the lifeline, before Chelsea midfielder, Jorginho stepped up to take his trademark kick to finish off the game.
Here are three things wee learnt.
*1 Italy almost there
It is arguable that of all the teams at this year's tournament, Italy were the only ones to have shown a bit of consistency, intent and intensity from their first game. They deserve to be in the final.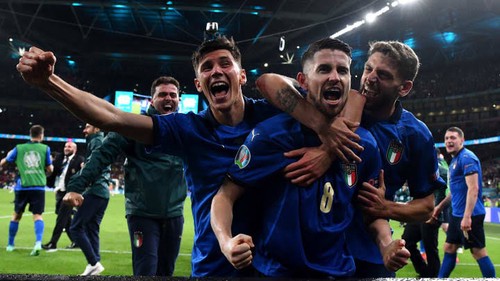 The final on Sunday against England or Ukraine will be their 4th at the Euros and their 10th at a major tournament, having also reached six world cup finals.
Their unbeaten run is now stretched to 33 games, two behind Brazil and Spain's record of 35 unbeaten games in international football.
Do you think Italy can take this final bold step?
2. Applaudable Spain
Though Spain may be a world power in football, not many have them any chance going into this tournament.
It is argued that this is, perhaps, the weakest side Spain has every fielded for a tournament in decades and getting to the semifinal is a great achievement for this bunch of players.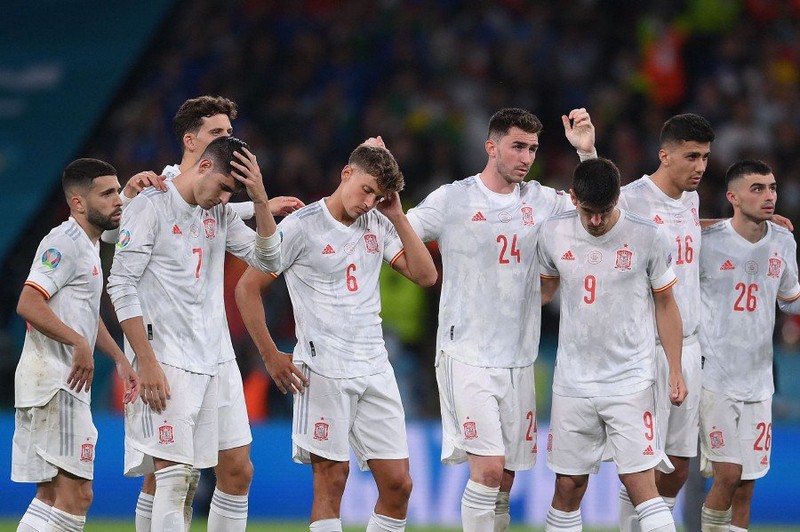 The have failed to reach the final of a major tournament for the first time in their history, having reached the final from their previous five semifinals.
Their ouster may have damped the fact that Barcelona teenager, Pedri became the youngest player to start the most matches at a major tournament, having started all of Spain's six games at this tournament.
Were you disappointed or impressed by Spain's outing at this year's Euros?
3. Morata, from zero to hero to zero
Much criticized, much vilified, Alvaro Morata has been the subject of immense criticism, especially in the Spanish media for his supposed poor form in front of goal.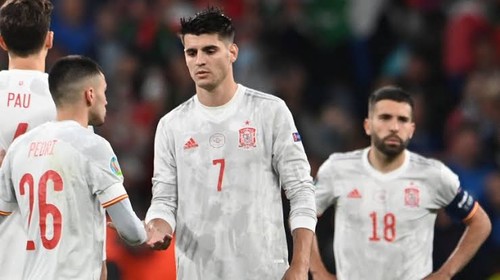 Coming on as a substitute and then finishing off a fine move was one that many would have thought would be the start to his redemption in the eyes of Spanish fans.
This didn't turn out to be so as he also missed his spot kick after Olmo's, which ultimately turned the tide in favour of Italy.
On the flip side, his equalizer took his tally to six goals for Spain at European championships, making him the highest goal scorer for the La Roja, surpassing Fernando Torres' five-goal record.
Do you think Morata is undeservedly criticised?