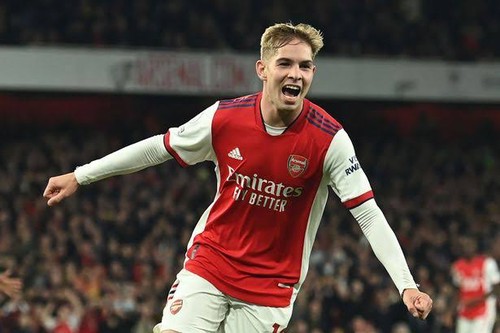 One of the best ways teams get to find players at even the cheapest bargain is through their academies. Not like it's entirely free because they would have made years of investment into these players to nurture them, however, given the current dispensation of humongous transfer fees, clubs rely solely on players brought up from their ranks.
The likes of Arsenal, Chelsea, Manchester United and City have proven records of producing excellent players from their Academies; players who have either hit the mark with the parent clubs or some having had to move on.
Some players joined their current clubs from childhood, as early as four or five years, while some others made moves when they were still young across academies.
Many academy players have proven prolific for their teams. From getting their teams money through their sale to breaking into the team and making names for themselves.
For some Academy, they have graduated and after establishing themselves at their parent clubs, they make big money moves to others. A typical example of this is Manchester City's Jack Grealish who joined the Cityzens from his boyhood club, Aston Villa. While Grealish made strides with Villa and although he hasn't reached those heights with City, he won't be featuring in this list since he no longer plays for his boyhood club.
Please, note that the list isn't in any particular order and you may feel free to agree or not or even rate them in your opinion.
This post will be in series as I painstakingly look through each of the current Premier League clubs in chronological order and try my best to fish out Academy players who have stood out.
1 Emile Smith-Rowe
This name shouldn't come as a surprise to anyone who has been a follower of football and the English Premier League in recent times after he broke into the Arsenal first team in December 2020.
Smith-Rowe joined Arsenal at the age of 10 which led to his move from his hometown Croydon to North London and grew through the ranks. He has enjoyed loan spells with RB Leipzig and Huddersfield Town.
A striking aspect of his game is his ability to carry the ball and move it into dangerous positions. This we have seen consistently in his play. In fact, he is only behind Allan Saint-Maximin and Joao Cancelo among players with the best ball carriage in the Premier League this season. Jamie Carragher has also been full of great words for him, describing him as the best player when with the ball in motion.
His emergence and impressive performance earned him his call up to the England national team in November 2021 for World Cup qualifiers, having represented England at U16, U17, U18 and U19 levels and he made his Three Lions debut as a substitute against Albania, before scoring on his next appearance in the 10-0 win over San Marino.
He also won the FIFA U17 World cup with England and was a member of the team that came runner-up in the 2017 UEFA European U17 Championship.
The new season definitely came with more responsibility for the youngster as he was handed the iconic number 10 shirt. He has also earned himself a spot among the top scorers in the Premier League this season with 8 goals and has been deployed by Arteta as a substitution catalyst in recent times, leading to him grabbing goals on three consecutive substitute appearances in the league.
One of the highlights of his career which may not be forgotten any time soon was his 86th minute winner as a loanee with Huuddersfield Town in 2020 against West Bromwich Albion, which secured their safety in the Championship.
2 Bukayo Saka
Coming behind Smith Rowe doesn't make him second best to his compatriot. It may even be arguable that he comes ahead of the Croydon-born star having being the first to break into the scene.
He joined Arsenal's Academy at the age of seven having previously played for Watford's youth team and has even grown through the ranks along with the likes of Smith Rowe and Ainsley Maitland Niles. He broke into the Arsenal team in 2018 under Unai Emery and has since gone on to establish himself as a first team regular.
Similarly, he has earned himself a place in the England national team and made the final team to the European championship, helping England finish a painful second. Agonizingly, he missed one of England's penalty kicks in the shootout against Italy which led to him receiving racist attacks from England fans. He, however, received lots of support from fans, even archrival Tottenham fans who welcomed him with a rousing ovation when the two sides met last year.
His versatility has proven a plus for Arsenal, normally an attacking midfielder, he has had to deputise at left wing back, which made a lot of people think he was a defender at first. In fact, a friend argued with me for a long time that he is a defender.
He continues to grow in influence in the Arsenal team having also been rewarded with the number 7 shirt and was named Arsenal's Player of the season for the 2021/2022 season.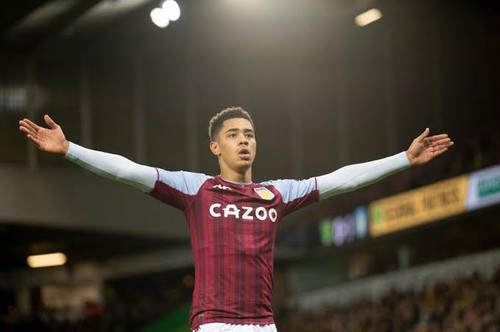 3 Jacob Ramsey
The 20-year old has been a revelation for Aston Villa this season, a club he joined as a 6-year old and has racked up 10 Premier League appearances already.
Although not much has been seen of him, he has shown the prospect that he has what it takes to excel and establish himself as a regular in the team. He got enough playing time under former manager Dean Smith and now Steven Gerrard. As a sign of his prospect, he was awarded the Academy Player of the Year in the 2018-2019 season.
He made his professional debut for the Villans in February 2019 while they were still playing in the championship. One of the highlights of his career yet was the stunning equalizer he scored against Arsenal when the two sides met earlier this season.
4 Lewis Dunk
This is a name that is almost synonymous to Brighton. He looks like he has been with the club since forever and this may look right as he joined made his professional debut for the side in 2010 when he signed his professional contract.
Aside from being a product of Brighton's Academy where he joined in 2003, he has become one of the most consistent names on the Brighton team sheet. Since the 2014/2015 season, he has made over 30 appearances every season for the club.
Now 29, he is the joint-highest scoring defender in recent times along with Liverpool's Virgil van Dijk with 11 Premier League goals. Having become the club's captain in 2019, he has so far led his team to three successful Premier League campaigns.