Real Madrid have it all to sort during this summer transfer window with the league season barely a month to kickoff. Hardly will you see a top club in one transfer window lose two of its major players, more importantly, playing in the same position. Real Madrid most likely never saw this kind of summer coming.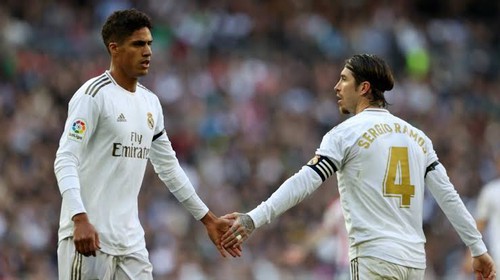 The Spanish giants have lost their two first choice centre back pairing in Sergio Ramos and Raphael Varane in the space of one month. Although the handwriting may have been on the wall for Ramos' departure, Varane's most definitely came as a shock.
The club failed to reach an agreement with Sergio Ramos on the length of contract extension and wages. It was reported that Ramos wanted two years, but the club were willing to offer only one year which would come with a pay cut. Their fear is understandable, giving the Spaniard's age and recurring injuries which saw him miss out on a better part of last season.
As per reports, by the time Ramos was ready to consider Madrid's offer, the club were no longer willing to negotiate, meaning the former Sevilla boy ended his 16 years glorious relationship at the Bernabeu to join Paris Saint Germain on a free transfer.
Following in his footsteps, albeit in different fashion, Raphael Varane has also completed his switch to Manchester United subject to the completion of his medical, in a deal worth around £41 million including add ons. The French defender allowed the two clubs to reach agreement, stating that, although he wanted a new challenge, he wouldn't force through a move.
Understandably, both players have won all that there is to be won, both at club and international levels, hence, to seek new challenges may not be out of place.
With the departure of arguably, their best defensive pairing, Madrid are left with Nacho Fernandez, Eder Militao and Jesus Vallejo as their only recognized first team Centre backs, a cause of concern for the Los Blancos. While Militao and Nacho have been part of the team, Vallejo has spent his career at the club on loan spells since 2015. Even though he hasn't cemented a place in the team, the experience garnered on his loan spells may prove vital. However, this is not what a team that looks to contest at the top will have to settle for.
Already, they have David Alaba thirigh the arrival doors, another world class defender, who like Ramos, ended his extensive 13 years spell with Bayern Munich to join the capital club as a free agent.
The Austrian international would definitely prove an integral part of Carlo Ancelotti's plan, as the 29-year old can play an array of positions; left back, centre back and midfield. Ancelotti obviously has his hands full on securing at least, one more defender before the transfer window shuts.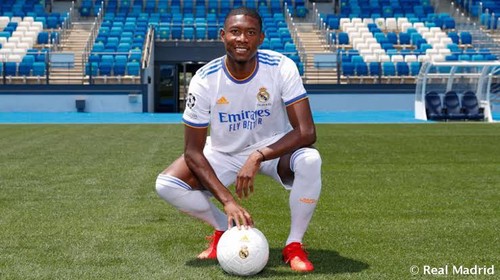 Sevreal players, the likes of Villarreal's Pau Torres, who had a remarkable season as the Submarines triumphed in the Europa League and impressed with Spain at the European championships, Bayern Munich's Nicklas Sule, Mathias Ginter have all been linked with a move.
A position that never looked under threat for the European giants has now become one to declare a state of emergency on. We can only cross our fingers to see what they can make of the remaining days of the transfer window.