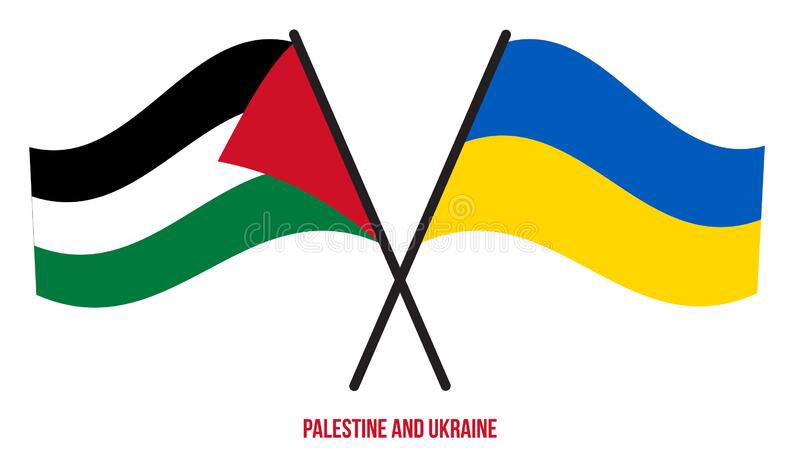 The world has been thrown into chaos in the past few days following the unlawful invasion of Ukraine by Russian president, Vladmir Putin, using his military might on land, sea and air to crush and terrorize civilians in Ukraine. Russia has defied international laws and committed war crimes, when in fact Ukraine is not even at war with it.
In the light of these invasions that will be entering its day eight today, Thursday, 3rd March, over 350 civilians, including 14 children have been killed while over half a million people have fled Ukraine to nearby nations as they seek safety with their families and loved ones.
The Ukrainian economy has been badly hit, not unexpectedly and Russia isn't looking to slow down any time soon. This has called for many interventions by various organizations, bodies and countries.
France has declared a total economic war against Russia in order to cripple its economy. US president, Joe Biden has pledged to wage war against Russia in his state of the nation address. The largest container shipping line in the world, Maersk have suspended all deliveries in and out of Russia in the light of these happenings.
YouTube has blocked access to Russian media outlets RT and Sputnik on its platform across Europe. Sberbank, one of Russia's largest bank has been sanctioned by the UK. Everton have also suspended all commercial sponsorship arrangements with Russian outfits USM, Megafon, Yota.
German sports brand, Adidas have also suspended its partnership deal as the kitters of the Russian national team, a relationship that has run since 2009. Manchester United also ended partnership with Russian outfit Aeroflot in solidarity with Ukraine, a deal worth around £40 million.
World Rugby governing body has also banned the Russian rugby team from the Rugby World Championship. Just like the International Taekwando has stripped Putin off his honorary black belt.
The movie industry has not been left out as world renowned Sony and Disney have banned the release of their movies in Russian cinemas. These and many just too numerous to mention have been the support shown to Ukraine.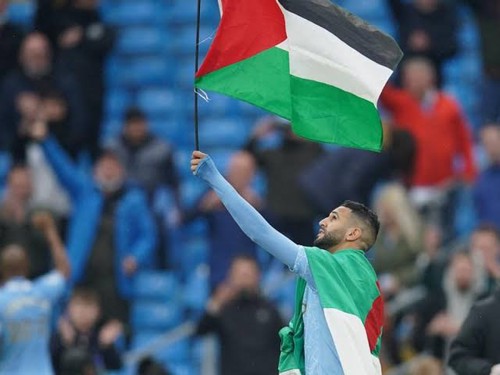 In solidarity with the Ukrainian people and the plight, the whole world is rallying behind them and showing them love and support. The football world has also not been left out as many European leagues have had banners and flags displayed at various stadia in solidarity with the Ukrainians. Photo sessions also before games with banners displaying "Say No To War" were also seen in the La Liga.
FIFA and UEFA have subsequently banned all Russian teams and clubs from all of their competitions. In fact, UEFA has banned Spartak Moscow from the ongoing Europa League, meaning RB Leipzig, whom they were initially billed to face on the round of 16 automatically qualify for the quarterfinal.
It is not the decision by these bodies to sanction Russia and show solidarity for Ukraine that has caught my attention and those of well meaning people, but the double standards and hypocrisy in the selective nature of activism being exhibited by these bodies; with FIFA and UEFA my particular concern.
Israel has been invading and terrorizing Palestine since 1948 when the Israeli state was created, stealing and occupying lands belonging to the Palestinians. Despite several peace-broking initiatives, Israel has refused to desist from the heinous acts, even after several backlash and calls to stop this. They undisputedly have had the backings of the US and its a shame to see this same US condemning Russia on its invasion of Ukraine.
It gives room for concerns to be raised as to the deafening silence of FIFA and UEFA to the plight of the Palestinians and why this kind of actions have not been taken in solidarity with the Palestinians. They excuse this on the premise that sports and politics should not be mixed, one of the reasons they have banned waving of Palestinian flags at stadia. And this keeps me wondering, is the Russia-Ukraine issue currently being shown solidarity for not a political one? Why are they getting involved? What exactly do they have to gain? Are they saying Ukrainian lives matter more than Palestinians'? Or are they clearly just showing where their bias lie?
It would be recalled that in September 2016, Celtics were fined €10,000 when their fans waved the Palestinian flag in the first leg of their Champions League playoff against Israeli club, Hapoel Ber'sheva.
There were calls for sanctions against Manchester United duo of Paul Pogba and Amad Diallo, who flew the Palestinian flag in solidarity with the oppressed nation following their final Premier League game against Fulham in 2021. Hamza Choudhury and Wesley Fofana of Leicester City also hoisted the Palestinian flag following their FA Cup victory over Chelsea last season.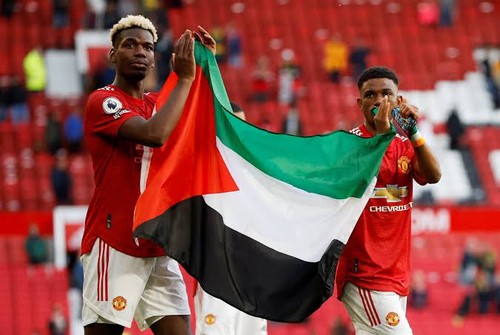 Following in the footsteps of his fellow players and advocates for the liberation of Palestine, Riyad Mahrez also waved the Palestinian flag at THE Etihad stadium when Manchester City were celebrating their winning the Premier League title.
Gladly, these players were not sanctioned as it is a show of their individual positions and their freedom of association. For the upcoming Gameweek in the Premier League, club captains would wear armbands with the Ukraine yellow and blue colours as the Premier League continues to show solidarity to the plight of the Ukrainians. I must commend the English FA for allowing players express their alliances even while on the pitch without witch hunting them.
The attitude of both UEFA and FIFA of looking away from the plight of the Palestinians is nothing other than utter display of double standards and hypocrisy in the kind of activism they choose to partake in. Glaringly, they only embark on any activism that soothes their own pocket.
It is sad, but it's the reality. I hope they can wake from this slumber and just like they shown solidarity with Ukraine, the same gesture should be extended to the Palestinians, perhaps, it'd also go a long way in resolving this long standing issue.
It is either UEFA and FIFA stay completely out of this if they continue to hypocritcally claim not wanting to mix sports and politics or be fair to all. Palestinian lives don't matter lesser than Ukrainians'