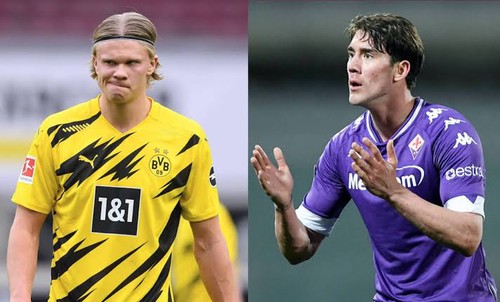 The transfer window is opened and gradually building as activities looked not to have reached full strides yet. Nonetheless, a number of Premier League clubs have made some decent transfers.
Newcastle, just like we expected would splash the bucks have snapped up Kieran Trippier from Atletico Madrid and have met the release clause for Chris Wood to join from Burnley. The Clarets have not really had it going this season.
Not to forget, Aston Villa have also been busy just like they were in the summer. Getting Philippe Coutinho on loan from Barcelona and now Lucas Digne from Everton.
As an Arsenal fan, it's a precarious situation currently as we're very light in the middle of the park and if there was any signing I'd have loved right now, it'd have been Yves Bissouma. Sadly, he wouldn't have been available at this time too due to the AFCON. Nonetheless, I still feel he's a player I'd love for Arsenal to sign. I'd pick him over Albert Sambi Lokonga any day given the latter's unimpressive overall displays so far (IMO).
In place of that, it's a tough one to chooose for me between Dusan Vlahovic and Erling Bruut Halaand. You're not allowed to laugh. 😂 Going by the available proven track records of both players, I'd have loved to pick Halaand, but that would be a wild goose chase as the current Arsenal side is not near to a team Halaand would love to play in, giving their capabilities to challenge for titles and not playing in Europe. However, I believe Dusan Vlahovic is a good replacement.
To start with, one of the reasons I'd love Vlahovic to sign for Arsenal is his age and given what he has done with Fiorentina in the last two seasons. Arsenal have the youngest squad in the Premier League with an average age of about 25 years.
Being 21, it gives Vlahovic the opportunity to build himself up with a stream of players who are like-minds in terms of hunger, age group and career longevity. With this he'd be assured he can play with this same set for along time and possibly achieve great things with them. He'd complete the core of an already young but experienced Arsenal side, having himself spent three years in Florence.
Next, his record. Many may argue that he is not a proven striker, but at 21 and looking at his output for club and country, at least in the last two years, it's enough to make him of the future stars to reckon with.
This season already, he has scored 19 goals for Fiorentina in the League and cup: 16 goals in 20 league appearances and 3 goals in 2 cup apperances. His goal in the 5-2 drubbing of Napoli in the Coppa Italian oozed quality of a natural scorer. He'd make a great addition to the Arsenal team. Many speculated that Jamie Vardy would be a one-season wonder when Leicester City won the Premier League title, but he has gone on to prove doubters wrong with his consistent returns over the years. Vlahovic could be the same; show he's not a one-season wonder.
Furthermore, at 6ft3, that's a perfect height for a striker capable of causing problems form defenders in the area, especially aerially where Arsenal have struggled in recent times. Aubameyang is not the biggest of threats when it come to aerial balls, neither is Lacazette perhaps due to his height albeit, I think the Frenchman still more formidable than Aubameyang in that regard. Vlahovic is in the frame of Zlatan Ibrahimovic and he keeps proving that he can be very lethal like the Swede, maybe better.
Finally, at £58 million I strongly believe he's a bargain buy for that price given his current form and the prospect he promises now and in the near future. Arsenal have bought Nicolas Pepe for more and the Ivorian has not had it smoothly living up to his price tag. Hence, I believe it's not too much money for Arsenal to cough out for him now before the sprawling eyes come. It would be agonizing should he sign for a rival at the end of the day.
My word to the Arsenal management, go get our boy.