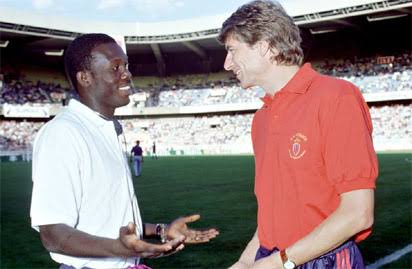 Liberia president, George Weah is set to bestow French manager, Arsene Wenger the highest honour in Liberia for his fatherly care to him and contributions to the growth of the sport in Africa.
Weah who is the only African ever to have won the FIFA World Footballer of the Year Award was signed by Wenger when he was in charge of Monaco in 1988.
Wenger retired in May after 22 years serving as Arsenal manager and has all through his years nurtured several African stars both past and present.
He has coached during his time at Arsenal, Ivorians, Kolo Toure, Gervinho and Emmanuel Eboue, Cameroonian, Lauren and Nigeria duo of Kanu Nwankwo and current Arsenal star, Alex Iwobi.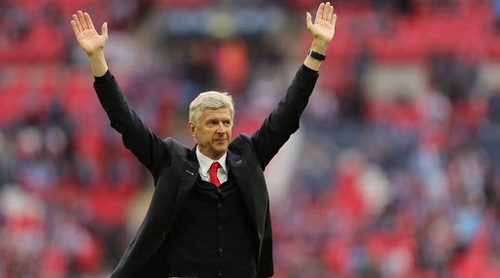 Wenger will be inducted into the country's Order of Distinction and be given the title of Knight Grand Commander of the Humane Order of African Redemption.
The Former Nagoya Campus manger would arrive Monrovia on Friday for the award ceremony and would also be named a chief by members of Arsenal fans club in Liberia
Also to be honoured is current Togo National team coach, Claude Le Roy who coached Cameroon in 1988 and recommended that Monaco sign Weah back then from Tonnerre Yaounde.
George Weah was born on October 1st 1966 and grew up in a slum. He went on to play for Cameroonian side Tonnerre Yaounde from where he was signed by Arsenal Wenger in 1988.
He later went on to be named World Player of the Year in 1995 and played across Europe with AC Milan, PSG and Chelsea.
Weah retired from football in 2003 to venture into politics and contested the 2005 Presidential elections which he lost to Ellen Johnson Sirleaf.
The Former World. Player of the Year went back for a degree and graduated from an institution in the United States after he was been accused not being learned enough.
He re-contested the election in 2017 and won by a landslide, claiming 67% of the total votes to become president.