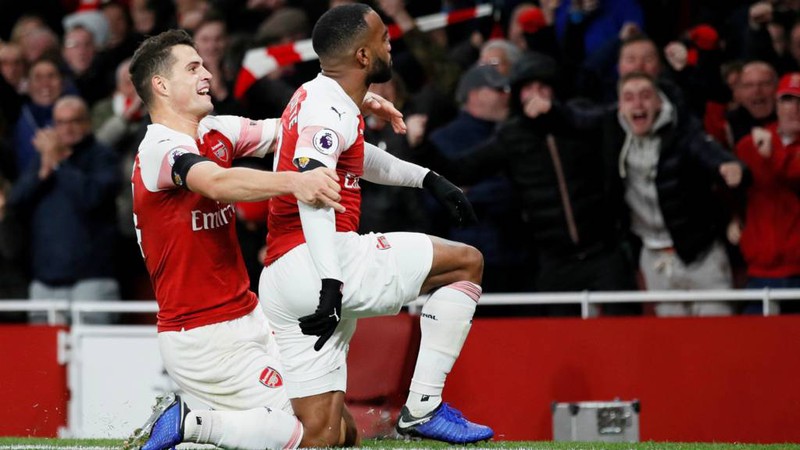 It was a disciplined display by the Gunners today, as they fought back from 0-1 down to claim a draw, after James Milner had put the visitors ahead after 61 minutes. The Arsenal of last season would have thrown caution to the wind with reckless abandonment and would likely have been caught out by a sucker punch counter attack to allow the Reds to double their advantage.
Not today, this Arsenal side is really starting to look like Unai Emery's team, and Wenger is at last becoming a distant memory. Don't get me wrong, I have the upmost respect for Arsene Wenger, but for the fans, it is so refreshing to see something fresh and unpredictable.
Having asserted themselves very well on the game, heavily influenced by the presence of Lucas Torreira in the engine room, Arsenal suddenly found themselves behind. It would have been easy to allow the collective heads to drop, but this didn't happen, Arsenal were patient and managed to wrestle the momentum back of Liverpool, and were well worthy of their 82nd minute equaliser courtesy of a fine finish from Lacazette. His first touch seemed to have taken him too wide, and the chance looked to have been snuffed out, but he turned and swiveled on a sixpence, before unleashing a curling right foot finish, which left Alisson with no chance.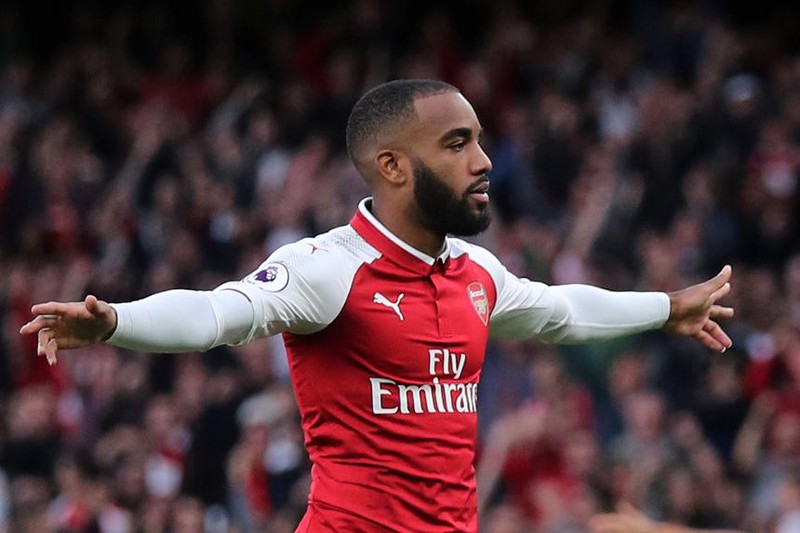 The finish and calmness reminded of another Frenchman who donned the red of Arsenal. I'll give you a clue, he was world class and his name rhymes with Fenry. He would have been proud of the finish, and if Lacazette can be a shadow of the player Henry was, then Arsenal fans and football fans are in for a real treat.
Back to the game for now, the last ten minutes saw both teams go for it and they both had their chances, but in the end a draw was probably a fair result for both teams. Indeed, before a ball was kicked, I feel both Emery and Klopp would have settled for a share of the spoils. The win bring Arsenal's unbeaten run in all competitions to an impressive 15 matches, which cannot be matched by many teams across Europe right now.
Firepower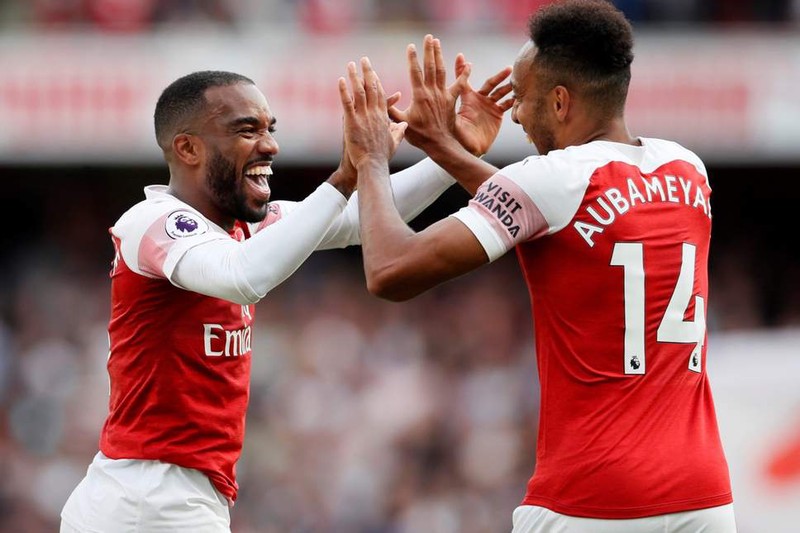 I touched on it above, but our strikeforce of Lacazette and Aubameyang looks formidable, and there is a hint of the Bergkamp and Henry partnership about it, but it is very early days. If they can continue their free scoring form, it looks like Arsenal have a great chance to regain a place at the top four table this year, but it is early days, and there are many twists and turns ahead, but it will be paramount that neither pick up a lengthy injury.
Injuries
Speaking of injuries, it will be very interesting to see how Arsenal fair this year in the injury stakes. In recent years Arsenal have picked up more than their fair share of injuries, and question marks were raised by some if the Arsenal set up, coaching and strength and conditioning had something to answer for. So, let's watch this unfold over the next season or two under the watchful eye of Emery, to see if those naysayers had a point.
Worried
Lots of positive commentary so far, and it is justified considering the run we have been on since late August, but in the interest of balance, let me consider a major worry from today's match and indeed recent matches, which I have already touched on in recent posts.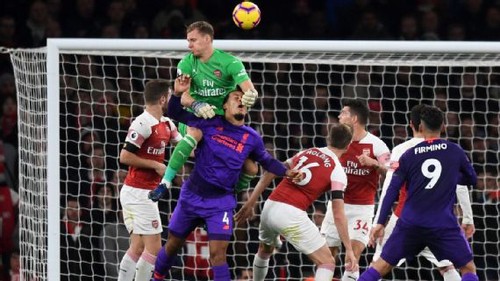 Bernd Leno looks to be out of his depth and very nearly cost us the three points today, and one could make the argument that he cost us two. He flapped at the cross which led to the goal and knocked the ball straight into James Milners path, who wasted no time in drilling in Liverpool's opener.
He also made a disastrous run from his line, in which he completely missed the ball, allowing Virgil van Dijk to power header against the post, which somehow stayed out.
We cannot afford to continue to make mistakes like this. Any team worth their salt is built upon the solid bedrock of an accomplished and confident goalkeeper.
To be fair, he did pull of a few excellent saves today also, but isn't that what you expect from you teams goalkeeper? What you don't expect is to see him coming wandering of his line like bambi on ice, that is very worrying, and is something which Emery must address and quickly. He needs to look at what options there are at the club, perhaps by giving a youngster a shot at the Number 1 spot, but ideally he will crack open the chequebook in January and buy a top class keeper.
Title Contenders
Are Arsenal Title contenders. My heart says yes, but my head says no. My head says an emphatic no, unless we upgrade our goalkeeper as quick as possible. I wonder would united ever do a swap with us for David De Gea? Ah, well, a fan can dream can't he, and they still owe us after selling us Mikael Silvestre and Danny Welbeck, as we say Robin Van Persie and Alexis Sanchez go in the opposite direction!
Thanks as always for reading my post.

Peace Out.